I wrote last week that Toyota would not be permitted to hide the settlement terms of the Mark Saylor case in California. Now, the Associated Press and others have reported that Toyota paid members of the Saylor family $10 million to settle the sudden acceleration lawsuit. A separate suit against the dealership that provided the vehicle remains ongoing.
The Lexus dealership that loaned the vehicle to the Saylor family continues to point the finger at Toyota. The Lexus dealership notes that official report found that the floor mat did not cause the full throttle acceleration.
"What Toyota fails to mention is that the same official reports note that electronic components and mechanical causes may have been involved and causes of the accident, but could not be properly evaluated due tot he extensive nature of the damage," [an attorney for the dealership] said in a statement.
As the Los Angeles Times pointed out, while $10 million is a large sum of money, it represents less than 1% of Toyota's last quarterly profit.
Despite the settlement with the Saylor family and additional record fines imposed last week, Toyota continues to deny any responsibility or liability arising out of the sudden acceleration crisis. It seems like acceptance and payment of nearly $50 million in regulatory fines and $10 million in a product defect lawsuit is a pretty clear indication of fault. Instead of trying to hide its mistakes, why won't Toyota simply accept responsibility? Why won't Toyota acknowledge the problem and fix it?
More coverage of Toyota's sudden acceleration settlement:
[More information on Toyota Sudden Acceleration]
[More information on Toyota]
(c) Copyright 2010 Brett A. Emison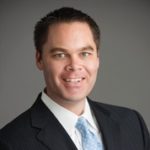 Brett Emison is currently a partner at Langdon & Emison, a firm dedicated to helping injured victims across the country from their primary office near Kansas City. Mainly focusing on catastrophic injury and death cases as well as complex mass tort and dangerous drug cases, Mr. Emison often deals with automotive defects, automobile crashes, railroad crossing accidents (train accidents), trucking accidents, dangerous and defective drugs, defective medical devices.