Toyota Motor Corporation has been hit with a third fine over its ongoing sudden acceleration problems. But is it enough?
Toyota continues to deny any violations under the federal Safety Act. But if so, why has it paid three separate fines over its conduct in failing to recall vehicles with documented sudden acceleration problems? Let's look back on Toyota's history of sudden acceleration fines.
April 2010: Toyota paid a record $16.375 million fine – the largest permitted by law – for failing to notify NHTSA about a dangerous accelerator pedal defect for almost four months.
December 2010: Toyota paid another record fine of $16.375 million – the maximum permitted by law – for failing to notify NHTSA in a timely manner about dangerous unintended acceleration issues in Toyota's vehicles.
December 2012: Toyota paid a third record fine – this time $17.35 million – for failing to notify federal safety regulators about sudden unintended acceleration defects in Toyota's vehicles.
Toyota has a history of trying to cover up its sudden unintended acceleration problems having denied the problem even existed for years before finally recalling more than 10 million vehicles for the defect in 2010.
In announcing the fine, Transportation Secretary Ray LaHood said, "Safety is our highest priority. With today's announcement, I expect Toyota to rigorously reinforce its commitment to adhering to United States safety regulations."
Really?
What makes Sec. LaHood believe the third time is the charm? Shouldn't this be three strike and your out?
Michelle Krebs at Edmonds.com said, "The government's clearly setting an example of Toyota…. The government is making clear that they're serious and slapping them hard on the wrist again because they didn't move fast enough on this one. The government is really putting the hammer down and using Toyota as the poster child."
Excuse me, Ms. Krebs, but how can you be serious?
A slap on the wrist like this fine has zero material effect on foreign corporate giants like Toyota.
"The fine is a tiny fraction of Toyota's $3.2 billion profit last quarter…"

– James Detar at Investor's Business Daily
Sean Kane at the independent safety group, Safety Research & Strategies, noted in his blog The Safety Record that the fine represents about 12 hours of profit from this automotive giant.
Indeed, the "record fine" represents only one-half of one percent (0.5%) of Toyota profit in just the last three months. The three combined "record fines" for sudden acceleration problems is barely 1.5% of Toyota's profit in just the last quarter. Such a pitiful penalty won't cause Toyota to "rigorously" do anything, much less commit to adhere to US safety regulations.
In fact, Toyota's investors indicated they don't particularly care whether Toyota violates US safety regulations or not as Toyota's share price actual rose 2% on news of Toyota's fine.
[More on Toyota Sudden Acceleration]
Read More:
© Copyright 2012 Brett A. Emison
Follow @BrettEmison on Twitter.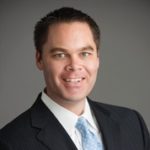 Brett Emison is currently a partner at Langdon & Emison, a firm dedicated to helping injured victims across the country from their primary office near Kansas City. Mainly focusing on catastrophic injury and death cases as well as complex mass tort and dangerous drug cases, Mr. Emison often deals with automotive defects, automobile crashes, railroad crossing accidents (train accidents), trucking accidents, dangerous and defective drugs, defective medical devices.