Toyota will pay a record $32.4 million in additional fines to settle ongoing investigations into Toyota's handling of sudden / unintended acceleration recalls and other recalls according to a number of news reports.
These civil penalties will settle investigations regarding Toyota's delayed recalls of accelerator pedals that can get trapped in floor mats and steering relay rods that could break and cause drivers to lose control of their Toyota vehicle. This additional $32.4 million fine comes on top of Toyota's previous record $16.4 million fine earlier this year for recall delays concerning Toyota's "sticky" accelerators. Toyota's latest fine is the maximum permitted and are adjusted for inflation.
The question I asked back then is just as pertinent now: Would you pay this fine if you did nothing wrong?
More coverage:
Toyota Can't Hide Settlement Terms
In other Toyota news, a California judge ruled that Toyota cannot keep secret the terms of a settlement it entered with the Saylor family after four family members were killed in 2009 when their loaned Lexus ran out of control near San Diego. California HP Officer Mark Saylor and three members of his family were killed in August 2009 when their Lexus loaner vehicle accelerated out of control and they were unable to stop. A horrific 911 cell phone call from the vehicle was released detailing the family's last minutes.
Toyota did not want to disclose how much it paid to the Saylor family to settle the lawsuit.
Toyota argued that revelation of the financial details could prejudice public opinion against Toyota and affect other pending litigation. However, the judge denied Toyota's request, saying that Toyota had not made a compelling case for keeping the information confidential.
"At the end of the day, I think the motion to seal is not well taken," [Judge] Mohr said. "I think that in this case, the right to know overpowers the concerns raised by plaintiffs and defendants."
[More information on Toyota's ongoing problems]
[More information on Toyota Sudden Acceleration]
Update: 9:45 a.m. CST:
(c) Copyright 2010 Brett A. Emison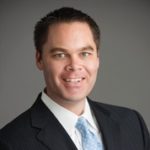 Brett Emison is currently a partner at Langdon & Emison, a firm dedicated to helping injured victims across the country from their primary office near Kansas City. Mainly focusing on catastrophic injury and death cases as well as complex mass tort and dangerous drug cases, Mr. Emison often deals with automotive defects, automobile crashes, railroad crossing accidents (train accidents), trucking accidents, dangerous and defective drugs, defective medical devices.