For much of the last decade, Toyota has talked out of both sides of its corporate mouth regarding its highly publicized sudden acceleration problems. For more than 5 years, Toyota denied there was any sudden acceleration defect at all. Despite the denial, Toyota was quietly recalling various models for sudden acceleration problems for years. Then, in late 2009, Toyota began a series of massive recalls totaling more than 10 million vehicles due to deadly sudden and unintended acceleration problems.
To the public, Toyota was contrite, acknowledging that deeply entrenched cultural issues within the corporation could compromise safety. However, in lawsuits and in dealings with federal safety regulators, Toyota refused to admit any responsibility or even acknowledge the sudden acceleration defect.
David Hechler at Law.com's Corporate Counsel web site wrote today about freelance translator Betsy Benjaminson who says the documents she reviewed showed Toyota was hiding evidence of its sudden acceleration defects from federal safety regulators and the public. You should click over to Hechler's article – it's a very good read – but I'll summarize a few of the highlights.
Benjaminson worked for several agencies translating Toyota documents from Japanese to English. The Toyota documents she reviewed proved so troubling that Benjamison turned the documents – many marked "secret" and "confidential" – over to Senator Charles Grassley (R-IA). Benjaminson went public because lives were at stake and "the corporate PR megaphone has completely drowned out the victims."
Many of the emails and documents showed that Toyota knew about its sudden acceleration problems despite its protests that it had "done extensive testing on this system, and we have never found a malfunction that caused unintended acceleration."
One exchange between Toyota executives went like this:
An email written by Hiroshi Hagiwara, a Toyota vice president in Washington, D.C., and sent to executives in Japan a month before the [U.S. Congressional] hearings hints at the turmoil beneath the surface. Hagiwara and Chris Tinto, a V.P. for technical and regulatory affairs and safety, had been talking about the U.S. investigation and an earlier one in Europe that also involved unintended acceleration (UA).

"Tinto is extremely pessimistic," Hawiwara wrote, "and is saying (public hearings, someone will go to jail, I can't completely take care of the pedal problem, etc.)." Tinto's primary concern (according to Hagiwara): "For NHTSA, we said that our investigations in Europe found that the pedal return is a little slow at a slightly open position, and that there were no accidents, but this is not true. Last year's situation in Europe (many reports of sticking pedals and accidents, and a TI TS0-161 was filed on October 1, 2009) was not reported to NHTSA." That failure", Tinto said, "may be a violation of the TREAD ACT" – the federal law that requires car manufacturers that conduct recalls in foreign countries to report these to U.S. regulators.

Still speaking of Tinto, who worked for NHTSA in the 1990s before he was hired away by Toyota, Hagiwara continued: "He appears to question how Toyota has grasped and handled the overall UA problem (mat, accelerator pedal, ECU [electronic control unit], and electronic throttle systems, etc.)."

– David Hechler, Is Toyota Telling The Truth About Sudden Acceleration? (emphasis supplied)
The executives also cautioned each other about leaving a paper trail, advising to "as much as possible only send materials that would not be controversial if disclosed" and that it was "best… to discuss things orally."
The secret documents also revealed Toyota's efforts to "destroy" its critics, like professor David Gilbert.
Behind the scenes, Toyota played hardball with critics. A public relations manager named Masami Doi had spelled out the approach in a December email. "There are at most around 10 people who are the sources of negative tone communications. If they can be suppressed, I think we will be able to manage it somehow. Like you said, let's go with an intention of destroying each individual person's ability to oppose us, one by one…."

– David Hechler, Is Toyota Telling The Truth About Sudden Acceleration (emphasis supplied)
Throughout the sudden acceleration time line, one thing has been consistent: Toyota has consistently misled safety experts and the public about the nature and severity of the Toyota sudden acceleration problem. When given the opportunity to come forward with information, Toyota has chosen lie after lie after lie. There's much more in Hechler's article and it's well worth the read.
After years of denials and cover-ups, Toyota might finally be starting to accept responsibility for this deadly problem. In December 2012, Toyota agreed to pay more than $1.1 billion to Toyota owners whose vehicles lost value because of Toyota's electronic throttle control defects. However, Toyota has thus far refused to compensate more than 200 injury or death victims from sudden unintended acceleration. Toyota has paid for lost value to its vehicles… now it's time to pay for the injuries and deaths this defect has caused.
[More on Toyota Sudden Acceleration]
Read More:
© Copyright 2013 Brett A. Emison
Follow @BrettEmison on Twitter.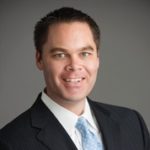 Brett Emison is currently a partner at Langdon & Emison, a firm dedicated to helping injured victims across the country from their primary office near Kansas City. Mainly focusing on catastrophic injury and death cases as well as complex mass tort and dangerous drug cases, Mr. Emison often deals with automotive defects, automobile crashes, railroad crossing accidents (train accidents), trucking accidents, dangerous and defective drugs, defective medical devices.