Critics of the Missouri Plan have been at it again.  This time, their hypocrisy is in full display.
You've seen my commentary on Carrie Severino's rants.  After one attack, I explained how Severino purposefully misrepresented the Missouri Plan's history, imagining a conspiracy of Marxists, leftists, and nefarious politicos.  In fact, the Mo Plan was spearheaded by Rush Limbaugh, Sr. to wrestle control from Democratic political bosses.  In another, Severino complied that Missouri's Non-Partisan Court Plan didn't work because it just isn't partisan enough.  Well, she's at it again and complaining that calls for transparency in gubernatorial judicial appointments are just a "silly attack" and claims that "virtually everyone in the legal community – on the right and the left – agrees that the confidentiality associated [with judicial selection] is an asset rather than a liability."
That's not what her fellow critics of the Missouri Plan said over the last 5 years as they have repeatedly attacked the Missouri Non-Partisan Court Plan.
James Harris, the leader of "Better Courts for Missouri" – the group most responsible for attacks on the Missouri Plan – told supporters that "the question really is how do you make [judicial selection] more transparent".
The Chamber's Institute for Legal Reform has frequently called for increased transparency in judicial merit selection.  In a propaganda piece entitled, Promoting "Merit" in Merit Selection, the ILS called for "Transparency and Public Participation":
An open process is essential.  The Commission should hold at least two public meetings to consider applicants for any vacancy….  The public should be welcome to remain and observe both the applicant interviews and the discussion of the applicants by the Commission members….

Information provided to the Commission by applicants or third parties should be available to the public as appropriate.
All applications for a judicial vacancy should be posted on the court's web site.
"The judicial branch is one of three co-equal branches of government, and hearings should be open and accessible to the public, as they are frequently in the other two branches.  According to the American Bar Association, "The most important constituency to be served by a judicial selection method is the American public."  For this reason, the general public should be permitted to learn who the candidates are and how they are evaluated.  The public should have the right to provide input."

– Chamber of Commerce, Institute for Legal Reform (emphasis supplied)
In response to these criticisms, the Missouri Supreme Court made a rules change to provide increased transparency by making public the judicial selection process – including identification of all judicial applicants – available to the public.
Now, anyone who applies for a court position will do so publicly.  The judicial commission will meet in open session when interviewing candidates. And although the commission will still deliberate privately, its vote totals on the finalists will be made public.

– Jason Hancock at St. Louis Post-Dispatch
Even Harris acknowledged the change "was a step in the right direction toward better transparency and accountability."
So, apparently, Severino and other opponents of non-partisan merit selection are perfectly happy for Mo Plan nominees to "be embarrassed, lose clients, or face adverse employment decisions as a result of pursuing government service", but not for those appointed solely by a governor as a purely political selection.
Read More:
© Copyright 2013 Brett A. Emison
Follow @BrettEmison on Twitter.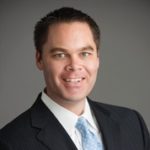 Brett Emison is currently a partner at Langdon & Emison, a firm dedicated to helping injured victims across the country from their primary office near Kansas City. Mainly focusing on catastrophic injury and death cases as well as complex mass tort and dangerous drug cases, Mr. Emison often deals with automotive defects, automobile crashes, railroad crossing accidents (train accidents), trucking accidents, dangerous and defective drugs, defective medical devices.