Nursing homes or assisted living facilities are often a transitional step for the elderly after they stop living independently at home but before they enter a skilled nursing facility. Although the number of nursing homes is booming, oversight of these facilities is very limited, and the regulations governing them vary state by state. This lack of uniformity is also evidence in how nursing homes are funded: 43 states, including Illinois, allow Medicaid funds to be used to pay for assisted living care, but the specific services that are funded vary across states. Facilities in the remaining states are entirely private pay, which often leads to facility management making decisions about resident acceptance and retention with an eye toward increasing income over improving resident care. Many corporate nursing homes use a system that assigns points to each resident to quantify the amount of care the resident requires based on individual assessments. Facilities can use these individual assessments to estimate how much daily staff time must be devoted to each resident and the aggregate amount of time needed for all residents on any given day. This point system can be used as evidence that a facility management knew their staffing was inadequate to meet the residents' needs.
How the point system works is that once an individual is admitted to a nursing home, the facility staff will assess each resident's individual needs, which are then translated into points through a software program. A resident may be assigned points for needing help with grooming, fall prevention, or other daily activities. While these points are often marketed to families as the amount of time it takes staff to perform each service, in reality, the care points are often used solely for billing. Care points can and should be used to determine the appropriate level of staffing for a nursing home. The failure to use care points to determine adequate staffing leads to nursing homes being understaffed. When facilities are understaffed, residents are often not receiving the services their paid for, which puts them at risk of harm.
When a facility has access to data outlining the aggregate needs for residents and fails to use that data to make staffing decisions, it can be used as evidence of the reckless conduct of a nursing home and/or its management company. Nursing homes and assisted living facilities should be honest and transparent in their use of objective assessment data they collect. If they do not use the data to adequately staff their facilities, they should be held accountable for an injury or wrongful death that occurs under their watch.
In Illinois, anyone can report actual or potential harm at a  nursing home to the Illinois Department of Public Health. Information on filing a complaint with the IDPH can be found here: http://www.dph.illinois.gov/topics-services/health-care-regulation/complaints. Complaints can be filed on the phone, by mail or by fax. The IDPH can conduct an investigation into the actual or potential harm and reach a determine of whether or not there was neglect. If you believe that your loved one has been the victim of nursing home neglect, you can contact one of the trial lawyers at Rapoport Law Offices who will provide a free phone consultation to discuss a potential claim.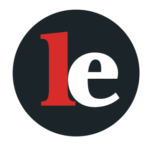 The Legal Examiner and our Affiliate Network strive to be the place you look to for news, context, and more, wherever your life intersects with the law.