Safety Research & Strategies has released its update to the Toyota Sudden Unintended Acceleration report.

The original report was released in February – this latest update provides an overview of what Toyota knows (and knew) about the situation, congressional investigations, and includes many documents that have been added to the public record on the subject since the initial SRS report eight months ago.
For one, several congressional investigations and lawsuits brought by plaintiffs have introduced new information that clarifies what happened before the crash of California Highway Patrol Officer Mark Saylor on August 29, 2009. That event resulted in the death of Saylor, his wife, young daughter and brother-in-law. Though that occurrence led to increased attention to the problem, the defect had been identified by the company for years.
"Before Saylor, Toyota Sudden Unintended Acceleration (SUA) was the subject of eight National Highway Traffic Safety Administration (NHTSA) investigations and two agency-influenced and limited recalls," the report states. "After the Saylor crash, highly public and resonant through the 911 recording of passenger Christopher Lastrella's panicked call to an emergency operator, nine more investigations were launched – by Congress, by NHTSA and by other governmental agencies. Toyota, while admitting no wrongdoing, embarked on an aggressive public relations campaign to quiet critics and regain its reputation through a series of new recalls which only partially address the defects in their vehicles."
The SRS update identifies newly released documents showing that behind Toyota's claims of no electronic problems, its internal communications show otherwise. Workers throughout Toyota, including its trade unions, were concerned that the brand's reliability was slipping. Documents referred to in this report (and authored by people within Toyota) express those safety concerns explicitly. The report incorporates newly received information that further confirms that Toyota received indications since 2003 at the latest, that the manufacturer's new Electronic Throttle Control Intelligent could and did malfunction and that its electronic fault detection strategy has gaps.
The report also provides insight into Toyota's strategies to quell the negative PR crisis that stems from their product flaws. To read all about it, you can view the sudden acceleration status update by visiting the SRS web site.
[More on Toyota Sudden Acceleration]
(c) 2010 Brett A. Emison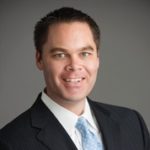 Brett Emison is currently a partner at Langdon & Emison, a firm dedicated to helping injured victims across the country from their primary office near Kansas City. Mainly focusing on catastrophic injury and death cases as well as complex mass tort and dangerous drug cases, Mr. Emison often deals with automotive defects, automobile crashes, railroad crossing accidents (train accidents), trucking accidents, dangerous and defective drugs, defective medical devices.