Under Colorado law, when a plaintiff in a personal injury action dies, his death extinguishes his entitlement to noneconomic and punitive damages. But what happens when the plaintiff is awarded those damages by a jury, but dies between the verdict and the court formally entering judgment?
This is exactly what the Colorado Court of Appeals had to decide in a case of first impression. It was The Estate of Michael Dean Casper, (plaintiff-appellee) vs Guarantee Trust Life Insurance Company (defendant-appellant), Court of Appeals No. 14CA2423 (Colo. App. Dec. 15, 2016). Casper bought an insurance policy from Guarantee Trust Life Insurance Company ("GTL") called a "First Diagnosis" policy to cover him in case of a cancer diagnosis. When he was diagnosed with prostate cancer several months later, Casper submitted claims to GTL, which denied them. GTL told Casper his cancer was not covered because he had prior prostate problems which eventually led to a cancer diagnosis.
Casper sued for breach of contract, bad faith breach of an insurance contract, and unreasonable denial of benefits. During the trial, the court directed a verdict for Casper on the breach of contract claim. The jury returned a verdict in favor of Casper on all the claims. The jury awarded a total of 4.8 million dollars, including $4,000,000 in punitive damages.
When the verdict came in, Casper was in hospice. His lawyer asked the court to immediately enter judgment on the verdict. Casper died nine days later. GTL moved to have the verdict set aside, citing the survival statute, claiming Casper's entitlement to noneconomic and punitive damages had been extinguished at his death.
The court looked at legislative intent to determine whether Casper's rights had been extinguished at his death. The General Assembly distinguished between the verdict and judgment in several other statutes, but did not in the survival statute. The court interpreted that as a statement of legislative intent. Then the court looked to the second deciding factor: the dispute had been resolved in favor of Casper before he died. Citing case after case where the dispute had been resolved with a live plaintiff, only to have the plaintiff die before final judgment, the court construed the statute in a way that promotes the just and reasonable result that was intended.
This appeal also dealt with attorney fees and costs and questions about instructions to the jury. The judgment was affirmed and the case was remanded with further instructions.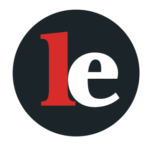 The Legal Examiner and our Affiliate Network strive to be the place you look to for news, context, and more, wherever your life intersects with the law.