What happens when our laws can't keep up with our innovation? So asked Vivek Wadhwa at WashingtonPost.com (via Venture Beat). In encourage you read that post.
Wadhwa examines the relationship of business, law, and advancing technology. For example, should an airline that damages a custom-made mobile-assistive device be liable to replace the damaged device as an integral extension of a person's body or simply repaired as if it was a scooter or wheelchair?
How will existing rules of liability and responsibility be applied to an autonomous self-driving car – like Google's?
How will law enforcement crack down on those getting high using "bath salts" sold legally and commonly found in many retail stores?
How will ethics and the law keep up with these ever-increasing technological advances? Wadhwa identified three essential questions that must be answered:
(1) Who should fill the governance gap – individuals, governments, or other institutions?
(2) What is the correct unit of governance?
(3) What are the correct institutions of governance – courts or legislatures?
As technology continues to advance, oversight and governance must be nimble enough to protect the public. While legislative governance may attempt a wide-view approach to governance, that view also makes the process slow and cumbersome. Courts, while taking a narrower, case-by-case view are often able to act more quickly than legislatures in defining duties and holding wrongdoers accountable. AS Wadhwa concluded, whatever the answer, accelerating technological change will bring about accelerating adaptation or change of legal, ethical, and regulatory norms.
Read More:
(c) Copyright 2012 Brett A. Emison
Follow @BrettEmison on Twitter.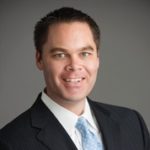 Brett Emison is currently a partner at Langdon & Emison, a firm dedicated to helping injured victims across the country from their primary office near Kansas City. Mainly focusing on catastrophic injury and death cases as well as complex mass tort and dangerous drug cases, Mr. Emison often deals with automotive defects, automobile crashes, railroad crossing accidents (train accidents), trucking accidents, dangerous and defective drugs, defective medical devices.