With winter just a few weeks away, it is only a matter of time before Reno gets hit with hazardous winter weather conditions. And with an average snowfall of 22 inches and average November low temperatures being cold enough to cause icy conditions, it's important for Reno property owners to learn about or refresh themselves on their responsibility to clearing slippery snow and ice from their land. 
Washoe County Snow and Ice Removal Legislation
In Washoe County, there are requirements for snow and ice removal from sidewalks that are used by the public. According to the legislation, the purpose of these requirements is to "safeguard the public health, safety and general welfare" of those within the county. 
85.360 – Removal of snow and ice from sidewalks utilized by public : Property, building, lot or real estate owners with land open to public use or with boundaries on streets or roadways must removal all ice or snow from the sidewalks in front of their property. By failing to do so, owners can get punished with a fine of up to $1,000. 
85.370 – Penalty for Violating Snow Removal : Misdemeanor punishable by a fine up to 1,000. 
Similarly, property owners are obligated to maintain sidewalks in the public right-of-way,  including, without limitation, sweeping, removal of snow, ice and weeds, and maintenance of any grass, shrubs or trees that encroach on the sidewalk.  
Common Injuries from Slip-and-Fall Accidents
If someone has a preventable slip-and-fall accident on your property because you didn't remove snow or ice, you can be held accountable for damages. Here are some of the most common injuries that result from slip-and-fall accidents: 
Abrasions and cuts

Broken and fractured bones

Soft tissue injuries (such as sprains, tendon and ligament tears) 

Concussions or traumatic brain injuries

Spinal cord injuries
Victims of slip-and-fall accidents can seek compensation for damages including medical expenses, rehabilitation and pain and suffering. Under Nevada's statute of limitations laws, injured slip-and-fall victims have two years to resolve slip-and-fall claims or file a lawsuit against property owners. 
The Takeaway Message
Property owners need to understand that the burden of snow and ice removal from their properties and adjoining public sidewalks falls on them. If you fail to keep your property safe and somebody gets hurt because of it, you can be held liable for damages. 
If you were injured in a premises liability accident, get medical treatment immediately. You should also take pictures of your injuries and of where the accident occurred. Don't sign anything or give a statement to the owner or to any insurance company. Instead, retain the services of a hard-hitting personal injury lawyer right away to safeguard your rights.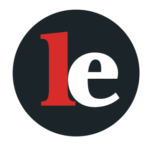 The Legal Examiner and our Affiliate Network strive to be the place you look to for news, context, and more, wherever your life intersects with the law.