Question One on the ballot in Massachusetts ballot has been highly controversial in the weeks leading up to the midterm election due to the impact it could have on the state's healthcare system. If approved, Question One will establish a nurse-to-patient ratio requirement in hospitals—meaning nurses would have a limited number of patients that they are allowed to see at any given time. These limits would be applicable to patients under anesthesia, critical care patients, maternity patients, and psychiatric or rehabilitation patients, amongst others. They would be waived during an officially declared state or national public health emergency. Currently, California is the only state to have a comprehensive law outlining limits for each nurse.
Proponents of this bill argue that it passing would allow nurses to provide higher-quality and safer care for their patients by reducing nurse exhaustion and burnout and giving them more one-on-one time with each patient. Currently, approximately three out of four nurses in Massachusetts believe their caseload is too large, which has led approximately 90 percent of nurses to consider quitting their hospital job for one with a better work/life balance. A smaller caseload could have direct impacts on patient outcome as well. One recent study revealed that for each patient added to a nurse's caseload, cardiac arrest patients' survival rate decreases by five percent.
Opponents of the bill believe that this initiative will increase wait times for patients, which could have life or death consequences for those in the waiting room not being seen; this increase may be especially present in hospitals that are already understaffed. Critics also point out that the costliness of the bill (estimates range from under $50 million to over $900 million) might lead to other potentially harmful hospital budget cuts.  The Massachusetts Health Policy Commission agreed with the higher cost estimate, saying hospitals in Massachusetts would need to hire 2,286 to 3,101 additional nurses to meet the requirements of this new bill.
Over the past few weeks, public support for Question One has decreased significantly. During a September 17-21 poll, 44 percent of voters agreed that they were most likely to vote yes to the bill, tying with the 44 percent of voters who said no. By October 25-28, however, only 31 percent of voters agreed they were most likely to say yes, while 58 percent said no. Some of these individuals support the implementation of less costly forms of increasing patient care quality, such as requiring hourly rounding in hospitals.
After the poll results are revealed to the public, only time will tell what the decision made by voters will mean for the future of patient safety. Ultimately, decreasing medical negligence should be a top priority in the Massachusetts healthcare system moving forward, whether or not this bill passes.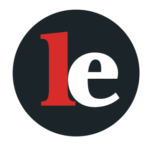 The Legal Examiner and our Affiliate Network strive to be the place you look to for news, context, and more, wherever your life intersects with the law.