A three car wreck along a remote highway northwest of Las Vegas last week killed five people. The fiery accident occurred after a northbound car attempted to pass a slower moving truck.and slammed head-on into a southbound car. The passing car burst into flames, burning the two Nevada residents beyond recognition. The pickup truck flipped, killing its driver and critically wounding the passenger. The southbound couple from California died at the scene as well.
U.S. Highway 95 near Amargosa Valley is a lonely, two lane road running through the desert with only mountains in the distance to break up the stark vista.
Yet, even with nothing to pay attention to other than the road, human beings still managed to hurt, harm, and kill each other through risky decisions and badly timed maneuvers.
Human error being such a huge component in most automobile accidents, it will be interesting to watch if advances in autonomous driving technology can prevent some of these more horrific accidents.
Although Tesla's Autopilot receives a lot of attention for its self-driving capabilities promoted as being able to do everything from match speed to traffic patterns to self-park after exiting a freeway, nearly all the car companies are developing systems that help drivers drive better.
In fact, car manufacturers across the board are investing in crash avoidance systems that rely on cameras and sensors to keep drivers alert to everything happening on all sides of their vehicles. Advancements in "sonar fusion," as engineers call it, allows a car's radar, cameras, and sonar sensors to work together, similar to the way human eyesight and hearing view the world in tandem.
Blind spot monitoring systems trigger an alert when a car is coming up on the side of driver. More sophisticated systems now monitor the speed of the oncoming vehicle so drivers know if a car might be in their blind spot.
Forward collision warning (FCW) technology can, in some cases, stop the car, while lane keeping assistance gently guides cars back to the center lane.
Eventually, this evolution may create safer driving experiences for everyone on the road and, hopefully, reduce the number of truly horrible automobile accidents like the one outside Las Vegas.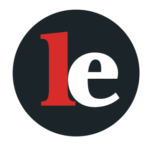 The Legal Examiner and our Affiliate Network strive to be the place you look to for news, context, and more, wherever your life intersects with the law.