Pedestrian deaths caused by car crashes have been on the rise in the U.S. since 2010, with an average of nearly 6,000 fatalities per year since. The increasing public concern for pedestrian safety and advancements in technology have led to the development of the first pedestrian detection systems, which came to the U.S. market in 2011. Pedestrian-detection systems are designed to use sensors to identify pedestrians in front of cars and avoid crashes when drivers react too slowly. According to a study recently published by the American Automobile Association (AAA), however, automatic emergency braking systems are not yet effective in detecting pedestrians. In other words, the systems aren't working.
For the study, AAA tested four different cars: a 2019 Chevrolet Malibu, Honda Accord, Tesla Model 3 and Toyota Camry. Researchers found that none of the cars' automatic braking systems were able to detect adults crossing in front of them after dark, which is when 75% of all pedestrian fatalities take place. Instead, all four vehicles struck test dummies at 25 miles per hour without slowing down. In tests that recreated children darting out in front of cars, there was a collision 89% of the time – even when cars spotted the target in advance. In fact, cars that detected the target from 30 feet away only reduced their speed from 20 mph to about 16 mph before hitting the dummy.
Slowing down is critical to reduce pedestrian fatalities. Previous studies have shown that pedestrians face an 18% chance of sustaining a severe injury or dying if struck by a car traveling 20 miles per hour. When the speed of the car is bumped up to 30 miles per hour, though, the risk of death or serious injury more than doubles to 47%. So even in instances where a crash is not avoided, slowing down before the collision can make a life-saving difference in the pedestrian's outcome.
Additional collision tests revealed that automatic braking systems are just as ineffective at responding to right turns, with the "pedestrian" being hit every time. Its most successful testing scenario was when an adult-sized dummy crossed directly in front of the car during the daytime at 20 mph, when the technology managed to avoid a collision around 40% of the time.
Despite the evidence that these systems aren't functioning the way they should, AAA embraces the use of promising new safety technology even if it's still being developed. According to AAA director of Automotive Engineering and Industry Relations Greg Brannon, the organization's plan is "to identify where the gaps exist to help educate consumers and share these findings with manufacturers to work to improve their functionality."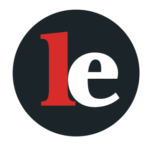 The Legal Examiner and our Affiliate Network strive to be the place you look to for news, context, and more, wherever your life intersects with the law.