On Aug. 29, the AAA Foundation for Traffic Safety released a data analysis revealing that deaths caused by drivers blowing through red lights have risen to a 10-year high. The most recent available crash data shows that there were 939 red light running fatalities in 2017, which is a 28% increase since 2012. This equates to more than two people being killed every day by reckless drivers who choose to drive through red traffic lights.
It is common knowledge that running red lights is dangerous: the most recent AAA Traffic Safety Index found that 85% of drivers view running through red lights as very dangerous. Despite this, nearly one in three drivers reported running a red light within the past 30 days of taking the survey. More than two in five drivers found it unlikely that they will be pulled over by a police officer for running a red.
One proposed solution to this problem is the installation of red light cameras. According to the Insurance Institute for Highway Safety, properly implemented cameras reduce the rate of red light running crashes by 21% in large cities. Even so, red light cameras have long been at the center of a heated debate, with many people saying that automated law enforcement is unconstitutional and prone to corruption. In fact, the use of automated traffic enforcement has been so widely contested that states including Maine, Mississippi, Montana, New Hampshire, South Carolina, South Dakota, West Virginia, and Texas have all passed statutes prohibiting red-light cameras; an additional 20 states do not use automated traffic enforcement systems, which includes red light cameras, on public roads.
Another critical component of reducing fatalities associated with running lights is a change in driver behavior. AAA recommends that drivers do the following to prevent red light crashes:
Take your foot off the accelerator and move it to hover above the brake when entering intersections.
Monitor traffic lights that have been green for a long time as you approach intersections; these are more likely to turn yellow and/or red by the time you arrive.
Tap your brakes a few times before fully applying them to catch the attention of drivers behind you that may not be paying attention.
Look both ways before proceeding into intersections, even if the light has already turned green for you.
If you or a loved one is a victim of a traffic accident caused by a driver running a red light in Nevada, it is important to seek help from an experienced personal injury lawyer as soon as possible.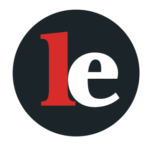 The Legal Examiner and our Affiliate Network strive to be the place you look to for news, context, and more, wherever your life intersects with the law.