The Governors Highway Safety Association(GHSA)  just released its compilation from its individual state members indicating that when final numbers are calculated, pedestrian deaths will have increased about 10 percent in 2015 as compared with 2014.  This would be the largest annual percent increase in pedestrian fatalities in more than 30 years and the highest annual number of deaths in 10 years.  About 5,300 pedestrians died in 2015, according to the GHSA estimates.
According to Richard Retting, the author of the report, "This is a dark day in the history of pedestrian safety … It's troubling news, particularly in an era when many cities and states are putting a big emphasis on eliminating them all together. And we're seeing the opposite. We're seeing a startling increase."
My daughter Casey was killed by a distracted driver in 2009. She was walking across the street, in a crosswalk on a bright summer day. The 58 year-old man who killed her ran through a stop sign and said he never saw her. I have often wondered what she was looking at, whether she assumed she had the right of way and did not look at the driver, or whether she tried to make eye contact with the driver — so many questions that can never be answered. But she is dead; our family will mourn her loss until the time we die and, even though she had the right of way, she is just as dead as if she had been crossing in the middle of the block. We do know that Casey was not looking at her phone as she crossed the street.
We are today a nation of distracted drivers and distracted walkers. It is routine to see others looking at their phones while walking in hallways, on sidewalks and while crossing busy intersections. Given that the economy has improved and the price of gas has fallen, we are driving more miles and that is a factor in the deadly statistics. But the GHSA report notes that while the number of miles driven increased by about 3.5 percent, the pedestrian deaths increased by about 10 percent, so more miles driven does not account for that increase. Until final numbers are calculated and crash reports are reviewed, we won't know for sure how much of the increase in pedestrian fatalities is related to distracted driving and/or distracted walking. But some of that increase is assuredly related to distraction.
In speaking with middle school students across the country as part of our End Distracted Driving(EndDD.org) educational campaign, we spend half our time teaching kids how to speak up when their drivers, usually mom and dad, drive distracted, and half the time we talk about distracted walking. Recently when speaking with about 150 8th graders in Biddeford Middle school in Biddeford, ME, I asked how many had fallen or bumped into something while walking and looking at their phones. Nearly every hand went up. Thankfully, most were only embarrassed but some did suffer injuries. They said it was scary — distracted drivers and kids walking along streets and through intersections distracted by their phones.
What is the solution? How can we reduce pedestrian deaths?
Several of the kids said we must never assume that since we as pedestrians have the right of way, that drivers will stop, and that we should assume that all drivers are distracted — and don't cross the street until we have made eye contact with the driver. That's good advice from some pretty bright 14-year-olds. And put the phone down when reaching an intersection, observing what Safe Kids Worldwide in its PSA calls a "moment of science."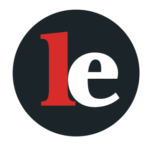 The Legal Examiner and our Affiliate Network strive to be the place you look to for news, context, and more, wherever your life intersects with the law.