Another fatal midair collision involving a sightseeing plane has occurred in Alaska. Officials said the most recent collision on July 31, 2020 took place between a single-engine de Havilland DHC-2 Beaver and a Piper-PA12 at 8:30 a.m. local time, two miles northeast of Soldotna Airport, which is about 150 miles southwest of Anchorage. Although details are still developing, the midair collision seems similar to the 2019 Ketchikan midair collision in Alaska.
Among those lost in the July 31, 2020 midair collision was Alaska state legislator Gary Knopp who was flying the 74-year-old Piper, and in the 64-year-old Beaver floatplane, the pilot, a tour guide, and four tourists, all of South Carolina. The Beaver, a commonly utilized float plane for Alaskan sightseeing ventures, was operated by the company High Adventure, which runs flights for bear-watching, glacier tours, and fishing trips.
Data from the National Transportation Safety Board (NTSB) shows that Alaska's aviation accident rate was 2.35 times higher than the rest of the nation from 2008 to 2017. The fatal accident rate in the Alaska was 1.34 times higher than the national average, according to NTSB statistics.
Officials are reporting that weather conditions were good and visibility was clear. The NTSB is working with local officials to recover the wreckage of the two downed airplanes.
One area of interest that officials may focus on is the role that ADS-B may have played in the crash. ADS-B, short for "Automatic Dependent Surveillance-Broadcast", is navigation and surveillance technology that utilizes a combination of GPS satellites and ground-based radar to make aircraft electronically "visible" to each other on monitors inside the aircraft, providing situational awareness and self-separation of aircraft.
ADS-B technology was born and raised in Alaska, where it was first developed to reduce the disproportionate and dreadful amount of dangerous midair collisions and near-misses in Alaska's ever increasingly busy airspace. While it succeeded in part, Alaska's rate of fatal airplane accidents remains much higher than the rest of the country. While there are ADS-B coverage gaps throughout Alaska, it would appear that the area in which the collision occurred had ADS-B coverage – meaning if the ADS-B units were properly functioning, both aircraft should have been able to appreciate the presence of the other and taken steps to avoid the midair collision.
This most recent midair collision is reminiscent of the 2019 Ketchikan Alaska midair collision, which took place over George Inlet in Alaska. That collision which involved two tourist planes, one of which was a Beaver, took place despite good weather, visual meteorological conditions, and both aircraft being equipped with ADS-B. The Ketchikan midair collision resulted in 5 fatalities and a number of serious injuries.
With many recent high profile crashes involving tourists, Alaskan aviation has been under scrutiny recently. On February 13, 2020, the NTSB issued a Safety Recommendation Report to the Federal Aviation Administration (FAA) calling for the formation of a group focused on safety to better review, rank and integrate Alaska's unique aviation needs into the FAA safety enhancement process.
"We need to marshal the resources of the FAA to tackle aviation safety in Alaska in a comprehensive way," NTSB Chairman Robert L. Sumwalt said. "The status quo is, frankly, unacceptable."
Federal Aviation Regulations contain a "see and avoid" rule, which requires every pilot to remain vigilant at all times while operating an aircraft so as to see and avoid other aircraft. As a result, midair collisions often result from at least one of the aircraft operator being unaware of the presence of another aircraft nearby. Because of these regulations and especially because of the widening implementation of technology like ADS-B, midair collisions should be relatively rare events. Nevertheless, midair collisions persist.
If you or a loved one has been involved in a plane crash involving a chartered plane or during a sightseeing flight, contact the attorneys at Rapoport Weisberg & Sims, P.C. who have over three decades of commercial aviation experience.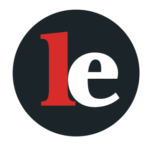 The Legal Examiner and our Affiliate Network strive to be the place you look to for news, context, and more, wherever your life intersects with the law.