Yet another fatal plane crash involving a sightseeing plane has occurred in Alaska.
On August 5, 2021, six people, including 5 tourists on a sightseeing adventure, were killed after a float plane crashed Thursday near Ketchikan, Alaska. According to reports from the Alaska Department of Public Safety, at approximately 1121 hours, an Emergency Position Indicating Radio Beacon (EPIRB) was activated for a Southeast Aviation De Haviland Beaver (N1249K). Authorities from the United States Coast Guard, Alaska State troopers, Alaska Wildlife Troopers, US Forest Service, and Ketchikan Volunteer Rescue Squad. Authorities noted poor visibility and deteriorating weather in the area shortly after the crash.
Authorities reported the distress signal came from about 1,400-feet elevation, and was northeast of Ketchikan, in the area of the Misty Fjords National Monument. Weather conditions at the time were reported to have a cloud ceiling of 900 feet with mist and light rain, meaning the crash likely occurred while the aircraft was operating in a cloud bank. An area of interest that officials may focus on is the operation of the aircraft in what may not have been ideal weather conditions and weather that hampered visibility for the pilot of the aircraft.
Misty Fjords, a well-known tourist destination, is equipped by the Federal Aviation Administration (FAA) with weather cameras intended to make pilots aware of the potentially dangerous and quickly changing weather conditions in southeast Alaska so that flying in dangerous weather can be avoided. These cameras provide both views of current weather conditions and "clearday visual references" so pilots have a comparison to judge how poor weather conditions are.
The aircraft involved was a De Havilland DHC-2 MK.1 Beaver float plane, an 8-seat aircraft commonly used in tourism operations in Alaska. According to FAA records, the aircraft was manufactured in 1965 and was owned by Snow Mountain Enterprises, LLC. The aircraft was operated by Southeast Aviation, LLC, which is registered as a Part 135 Operator providing Commuter and On-Demand Operations. According to Cirium fleets data, Southeast Aviation has two DHC-2s, of which only one, the accident aircraft, was in service. FAA records also indicate that the airworthiness certificate on the aircraft expired on June 30, 2021, more than a month prior to the crash.
The five passengers on the flight were from the Holland America Line cruise ship Nieuw Amsterdam, which had stopped in Ketchikan on Thursday. The ship was close to concluding a seven-day Alaskan cruise that began in Seattle on Saturday, the company said.
The area where the crash occurred is near the location of 2019 Ketchikan Alaska midair collision, which took place over George Inlet in Alaska. That collision which involved two tourist planes, one of which was a Beaver, took place despite good weather, and visual meteorological conditions. That Ketchikan midair collision resulted in 5 fatalities and a number of serious injuries.
With many recent high profile crashes involving tourists, Alaskan aviation has remained under scrutiny recently. On February 13, 2020, the NTSB issued a Safety Recommendation Report to the Federal Aviation Administration (FAA) calling for the formation of a group focused on safety to better review, rank and integrate Alaska's unique aviation needs into the FAA safety enhancement process.
"We need to marshal the resources of the FAA to tackle aviation safety in Alaska in a comprehensive way," NTSB Chairman Robert L. Sumwalt said. "The status quo is, frankly, unacceptable."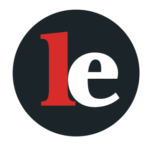 The Legal Examiner and our Affiliate Network strive to be the place you look to for news, context, and more, wherever your life intersects with the law.