Apple's announcement of a new feature in its iOS 11 operating system to be launched in the fall of 2017, "Do Not Disturb While Driving" (DNDWD), appears on the surface to be something that may save lives. Details on how it will actually work are sparse but media reports summarizing the announcement do provide some basic information. Once the new operating system is downloaded on your iPhone, it will detect when you are moving and can make most features on your phone inaccessible. So far that sounds like very good news for the motoring public. Those of us who have committed to driving safely would be protected from the many selfish drivers who ignore the risks of using smartphones while driving. More and more of us are being killed in highway crashes each year and experts point to distracted driving as a cause of that increase in fatalities. Clearly we need to be protected from distracted drivers, and drivers who ignore risks and choose to use smartphones while driving, need to be protected from themselves.
But what Apple is providing is far short of an automatic "lock-out mechanism" which would disable all features that interfere with safe driving once the phone detects movement. Apple has patented such technology and in its 2008 patent described its function as one that "would prevent operation of one or more functions of handheld computing devices by drivers when operating vehicles."(US Patent 8,706,1430). A review of what it is reported the iOS 11 operating system will and will not do makes it clear that Apple has chosen to limit the protection to be afforded to the public by drivers using iPhones while driving as compared to what it had patented.
It appears that once the phone detects that you are moving, it will prompt the driver to engage the DNDWD feature, or that feature can simply be ignored, and the driver will be able to use the phone without limitation and in a dangerous fashion. Allowing the driver to bypass the protection afforded by the system permits those divers who put their self-interest over the safety of others to continue to do so. Apple could and should have made the iOS operating system more like what was described in its patent. Without question there are a large percentage of iPhone users who will opt out of the protective features of the iOS 11 and continue to drive distracted. To be fair, it is likely that some iPhone users who randomly texted or used apps while driving in the past, may stop doing so altogether as a result of the iOS 11. This is a positive. But, it is likely that hard core texters or apps users will not want their use of the iPhone limited and will opt out of engaging the DNDWD feature.
If a driver chooses to activate the DNDWD feature, the screen will remain dark, blocking all notifications and app use. This will undoubtedly lead to fewer crashes. When DNDWD is engaged a message will be sent to those who try to contact the driver advising that the driver is unavailable to respond.  However, the driver can still program in a number of contacts whose calls and texts will nonetheless get through the DNDWD feature. Users are given the opportunity to allow frequent contacts like family, friends and co-workers to bypass the safety features. Isn't it likely that many users will do so thereby eliminating the protective features of the device? Aren't those most likely to call or text us our family, friends and co-workers? Additionally, if a sender of a text receives an automatic reply indicating the recipient is driving, if the sender replies to that message with the word "urgent," that notification will also bypass the system. How many of us have really had a message or call that was so urgent that it could not wait 10 or 20 minutes to be received? Will impatient texters now use the "urgent" reply to bypass the DNDWD even when there is no emergency?
Apple has taken a first step in trying to reduce tragedies caused by motorists using its iPhone. It is a small step, but it is unlikely to make a significant dent in the distracted driving epidemic. There will still be many crashes, injuries and deaths caused by drivers using iPhones. While Apple could be applauded for taking this first step we should not lose sight of the fact that drivers using the iPhone are involved in thousands of crashes and, despite the DNDWD feature, crashes involving iPhones will continue. It is hoped that Nokia, Samsung and other smartphone manufacturers will do even more to protect us. Apple missed an opportunity to be a leader in saving lives, putting profits and consumer convenience before safety.
Joel Feldman is an attorney in Philadelphia with the law firm of Anapol Weiss. After his daughter Casey was killed by a distracted driver he founded EndDD.org  (End Distracted Driving). EndDD.org has a network of speakers across the country and provides distracted driving presentations to schools, communities and businesses. For more information about scheduling presentations or learning what you can do to end distracted driving e-mail Joel at info@EndDD.org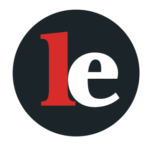 The Legal Examiner and our Affiliate Network strive to be the place you look to for news, context, and more, wherever your life intersects with the law.