Recently, Allstate released its annual America's Best Driver's Report, which ranks the safety of drivers from the United States' 200 largest metropolitan areas based traffic collision data. While many Massachusetts drivers will insist that New York is where you'll find aggressive, "bad" drivers, the results indicate otherwise: Massachusetts is worse.
The Boston, Worcester and Springfield metropolitan areas all ranked in the top 10 for worst drivers in the nation. Boston ranked third, behind only Washington, D.C., and Baltimore. Worcester ranked fourth, and Springfield ranked seventh. The report also identified the most dangerous roads in each metropolitan area where the largest number of crashes tend to occur:
Boston, MA: Route 93
Worcester, MA: Main Street
Springfield, MA: Interstate 91
Unfortunately, Massachusetts drivers have ranked similarly poorly in previous years. A recent incident, though, has brought up the following question: how many Massachusetts drivers are behind the wheel that shouldn't be? 
Allstate's report came within days of a high-profile New Hampshire crash that occurred when a West Springfield, MA resident drove his pickup truck and trailer into a group of motorcyclists on June 21, killing seven. The pickup truck driver, 23-year-old Volodymyr Zhukovskyy, was later arrested and charged with seven counts of negligent homicide. Within days, investigators discovered that the Massachusetts Registry of Motor Vehicles (RMV) had failed to revoke Zhukovskyy's license due to a procedural error, despite a dangerous driving history that included multiple OUI arrests and accidents.
About a month prior to the fatal accident, on May 11, Zhukovskyy was arrested on a charge of operating under the influence in Connecticut, where he refused to take a chemical test. Legally, his commercial driver's license should have been immediately revoked because of his refusal to submit to the test. Instead, Massachusetts officials did not conduct a manual review of the incident, and he never lost his license.
Shortly after this oversight became public news, Erin Deveney resigned from her position as Registrar of Motor Vehicles. Now, the Massachusetts Department of Transportation is launching a comprehensive review of the licensing process to prevent future tragedies from occurring. Alarmingly, when speaking on the matter, Lt. Gov. Karyn Polito was unable to say whether or not there are more drivers with valid Massachusetts licenses that should have been revoked: "as part of this review, we will determine whether there are other matters like this." She did admit, though, that "there was a mistake made by the Registry of Motor Vehicles in Massachusetts."
Moving forward, it is critical that dangerous drivers are not slipping through the cracks and being allowed to endanger people's lives on the road.
If you or a loved one has been involved in a traffic accident due to a negligent driver, call the experienced attorneys at Sweeney Merrigan Law today at (619) 391-6001 to discuss your legal options.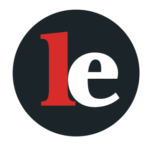 The Legal Examiner and our Affiliate Network strive to be the place you look to for news, context, and more, wherever your life intersects with the law.