Wrongful death caused by car accidents involving elderly drivers is currently at the same rate of death caused by teenage drivers, with an average of three deaths per 100 million drivers, according to the AAA Foundation for Traffic Safety.
Personal injuries from car accidents are also on the rise as the baby boomers age. Many elderly drivers hang on to driving as a way to preserve their independence, but some don't have the ability to operate a motor vehicle, according to the AAA Foundation.
Our attorneys see firsthand the effects that personal injuries and wrongful death from car accidents can have on a family. Recently in Northwest Ohio, two people died, one a teenager, after a collision caused by a 90-year-old man who ran a stop sign.
The aging body presents many hazards to driving a motor vehicle. As people get older, their reaction time slows, quick decisions are harder to make, and distractions are easier to succumb to. Cataracts blur vision, glaucoma affects peripheral vision, and macular degeneration makes the center of objects such as stop signs and speed limit postings harder to see. Arthritis can affect the ability to grip a steering wheel, and stiff joints can make it difficult for an elderly driver to look over their shoulder or move from the gas pedal to the brake pedal.
To keep elderly drivers in your family safe, watch out for signs that they are unfit to drive. Deteriorating vision and difficulty walking or getting in and out of a vehicle are signs to look out for. Signs of Alzheimer's disease, low blood sugar due to diabetes, Parkinson's disease or stroke are also important issues that need to be brought to the attention of family members, caretakers, and doctors before letting an elderly person get behind the wheel.
For more information on this subject, please refer to the section on Car and Motorcycle Accidents.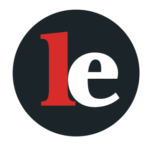 The Legal Examiner and our Affiliate Network strive to be the place you look to for news, context, and more, wherever your life intersects with the law.