Many people are guilty of projecting the stress of their daily lives onto other drivers on the road. Even so, it is important to keep in mind that minor road rage incidents can quickly escalate into dangerous or life-threatening situations for everyone involved.
Multiple noteworthy road rage incidents have already occurred this year in Massachusetts. Most recently, a confrontation between two drivers on Jan. 25 left 65-year-old Richard Kamrowski clinging to the hood of another driver's SUV as it sped up to 70 mph on a three mile westbound stretch of I-190.
The driver of the SUV, Mark Fitzgerald, tried to escape from the scene of a minor accident after he swerved and bumped into Kamrowski's vehicle. A verbal confrontation resulted, leading Kamrowski to jump in front of the SUV to prevent Fitzgerald from driving away. Instead, Fitzgerald accelerated towards Kamrowski, who leaped onto the hood to avoid being hit. He was left hanging on to the hood until two other drivers boxed in the SUV and forced Fitzgerald out of the car at gunpoint.
In a separate instance of road rage on Jan. 4, a man assaulted an 86-year-old disabled cab driver near Logan Airport after getting into a verbal altercation with him. This assault came just two days after Brockton resident Joseph Rivard followed a 71-year-old into a parking lot and punched him in the face several times after a minor car crash on Jan. 2.
While one would like to believe that this type of behavior is atypical, road rage may actually be getting worse nationwide. In fact, 39 percent of drivers in the United States believe that road rage is a "much bigger problem" now than it was in the past.
As individuals, the best way to avoid road rage incidents is to not engage with drivers that are exhibiting signs of aggression. In the words of Massachusetts State Police Lt. Tom Ryan: "we just encourage people that if they encounter a person on the roadways where someone is being aggressive towards them that one of the most important things you can do is not return the behavior."
If you or a loved one has experienced pain or suffering caused by another person's aggressive driving, consider reaching out to us today at 617-391-9001 to discuss your legal options.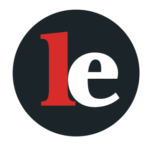 The Legal Examiner and our Affiliate Network strive to be the place you look to for news, context, and more, wherever your life intersects with the law.