Motorcycle accidents are often among the most serious of all motor vehicle accidents; they are sometimes fatal. According to the National Center for Statistics & Analysis, roughly 5% of all motorcycle accidents result in death. And, contrary to public opinion, many motorcycle accidents are caused by the the negligent driving of the vehicle encountering the motorcycle, not by the motorcyclist's own negligence. Whatever the cause, motorcycle accidents can result in serious injuries; lawsuits related to them are contentious and often take years to resolve by settlement or verdict.
In addition to motorcycle accidents, there are also thousands of automobile accidents, all over the country, each and every day. Each year, Motor vehicle accidents are the number one cause of accidental injuries in our country. As our population grows, more communities are built, more roads are constructed, more people drive more cars. As a result, the number of motor vehicle accidents continues to rise.
If you have been involved in an automobile or motorcycle accident that was not your fault and you were seriously injured in the accident, you can pursue litigation and request compensation for your injuries. If your injuries are disabling, you are, no doubt, experiencing financial distress. If you have hired an attorney and are pursuing a lawsuit, you may also choose to pursue a service known as lawsuit funding or litigation funding. This valuable service provides you a portion of your case recovery even before your lawyer achieves that recovery for you. You read that correctly; you can receive a portion of your case proceeds before you settle or win your case. Lawsuit Financial, for instance, specializes in providing auto accident lawsuit funding. With the cooperation of your attorney, we will evaluate your likely case outcome, and advance money to you while you wait for victory or settlement. Every case is different, every situation is different. But the key question is: How does someone who has been severely injured and cannot work support him/herself and/or a family? How does the victim pay his/her bills, medical bills, mortgage/rent payments, car payments, food, and everything else a family needs? Lawsuit Financial remains committed to assisting you in your time of need. We are a pro-justice legal funding company committed to assuring your full access to justice in our legal system.
The insurance companies have all the money (and all of the power) in the world. What do you have? A dedicated attorney, willing to risk his own money and time on the outcome of your case. He is willing to handle your case without being paid, until you achieve a successful outcome. In other words, he works for free unless you win or settle your case. He can't, however, ethically (in most states), advance you money while you await settlement or verdict. That is a problem, because the longer the case drags on, the more desperate for money you, the injury victim becomes. And your desperation plays right into the delay and deny tactics of the insurance companies. They are hoping that you will become so desperate that any figure will settle your case so that you can provide support to your family.
At Lawsuit Financial we think that's just, plain wrong. Thus, we are willing to do, with our money, what your attorney does with his time. We are willing to provide you with the money you need now, when you need it most, and wait for your case to settle or win before seeking repayment. And, like your attorney, if you lose the case, you don't owe us a dime; you don't have to pay us back unless you win.
Our lawsuit funding case review process is plain and simple; with your attorney's full cooperation, we can often have the money you need in your hands within 24 hours of your initial contact. Our funding is based on the size and quality of your case; you won't always qualify for exactly what you want, but we pledge to do everything in our power to provide you what you need, when you need it, so that you won' have to resolve your case too early, for too little. Your credit history, employment history, previous or present income does not matter; we evaluate your case, and only your case.
Because these non-recourse advances are free if you lose your case, they tend to be expensive if you settle or win. Therefore, we advise that you seek an amount that you absolutely need for immediate support. It is also advised (and less expensive) to receive smaller funding amounts over the life of your case, rather than a large, advanced lump sum.
Motor vehicle accidents are physically and financially devastating. Lawsuit Financial has almost 33 years of legal and legal funding experience in assisting accident victims just like you, all over the United States.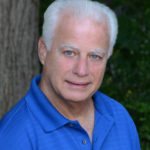 Experienced attorney, lawsuit funding expert, certified civil mediator, and award-winning author of the Zachary Blake Legal Thriller Series. The series features super-trial lawyer Zachary Blake handling "ripped from the headlines" legal and political issues of the day. The series currently consists of Betrayal of Faith, Betrayal of Justice, Betrayal in Blue, Betrayal in Black, and Betrayal High, with a sixth Zachary Blake novel due out later this year. To learn more about these topical social justice legal thrillers. please visit markmbello.com. Mark is a member of the State Bar of Michigan, a sustaining member of the Michigan Association for Justice, and a member of the American Association for Justice.