Driving the wrong way on an interstate along America's highways kills hundreds of people each year in what are completely preventable crashes. Now, the Nevada Highway Patrol is taking on these dangerous drivers through enhanced, strategically created signage designed to keep them from ever entering the interstate.
Nevada's decision mirrors a nationwide effort to actively prevent deadly wrong-way driving accidents. The critical movement seeks to stem the more than 400 deaths each year caused by wrong-way driving in the United States. In Nevada, driving against traffic caused 279 crashes and 41 fatalities between 2005 and 2015.
This summer, the Nevada Department of Transportation is installing 15 radar-based wrong-way detection systems equipped with flashing red beacons, a warning "wrong way" sign, and a closed caption camera to capture an image of the wayward auto. Positioned along interstate exit ramps, the warning system responds immediately to a wayward vehicle and the photo is then forwarded to the Nevada Highway Patrol.
Although wrong-way driving accidents only account for one percent of the total number of traffic related fatalities each year, because they usually involve head-on or opposite-direction sideswipe crashes at high speeds, they are generally more severe than other types of crashes.
Traffic specialists are well aware of the circumstances surrounding mixed up motorist: Most wrong-way drivers enter an interstate via an exit on a weekend night. The driver often is impaired by alcohol or an older citizen. Many, realizing they'd made a terrible mistake, will turnaround if able.
Truly, the way to keep everyone safe lies in the hands of  the drivers. As a spokesperson from Arizona's transportation department explained, "Ultimately, engineering, along with enforcement, can only be part of the response to wrong-way driving because this is first and foremost a driver behavior issue…We certainly hope more can be done in our communities to stem that societal problem."
If you are on a divided highway and encounter a vehicle driving towards you, here are a few common sense steps that may save your life:
Slow down by easing your foot off the gas.

Make sure there's no vehicle next to you and steer away from the wrong-way driver.

Get to a safe place, call 911 and report the wrong-way driver.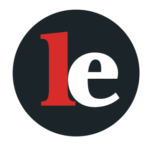 The Legal Examiner and our Affiliate Network strive to be the place you look to for news, context, and more, wherever your life intersects with the law.