Last month, I posted an article about driving smart with simple tips for safety. One of those tips implored you to "never drink and drive." The holidays are the time for children to come home from college, for family gatherings, whether at home or somewhere you must drive to. As we celebrate the joyful season, please keep in mind the often unintended consequences of impaired driving. There are far too many auto accidents where alcohol was a contributing factor, and the December holiday season is traditionally one of the most dangerous times for alcohol related accidents. Take steps to enjoying a safe and festive holiday without putting your live or the lives of others at risk on the roadways.
1. Don't drive if you've been drinking, no exceptions. Never drive after drinking, even if you don't feel intoxicated. Any amount of alcohol will decrease your reaction time while driving.
2. Report drunk drivers. If you see a vehicle driving erratically, this could mean that the driver has been drinking. Don't hesitate; pull off the road (don't use your cell phone while driving) and call your local authorities. If you know that someone is about to drive impaired, take their keys and make arrangements for his/her transportation. If necessary, call the authorities to prevent that person from getting behind the wheel.
3. Always buckly up. If you are involved in a collision, you stand a better chance of walking away from the accident if you were wearing your seat belt.
4. Drink Responsibly. Remember a lot of people will be drinking during the holidays. Plan ahead before any party or celebration begins. If you plan to drink, plan for a safe way home; appoint a designated driver and give that person the keys before your first drink. If you do not have a designated driver, call a taxi or a sober friend to pick you up and take you home safely.
5. Don't drink and drive. The life you save may be your own, or that of someone you love.
The bottom line is drunk driving is not worth the risk. It is serious; it is against the law, and it could be deadly. Do yourself and others a favor this holiday season. If you really want to enjoy the holidays, be responsible and focus on safe driving.
If your holidays are less than festive due to the negligence of a drunk driver, contact an experienced auto accident attorney. If you need assistance locating a specialist in your area, Lawsuit Financial has many professional and strategic relationships with auto accident attorneys across the country. Lawsuit Financial provides strategic lawsuit funding to injury victims and their families who have financial obligations they can't meet due to mounting medical bills, loss of income, or funeral expenses. Our objective is to reduce these financial burdens while accident victims await fair and full settlement of their lawsuits. If you, are someone you know, are involved in a pending lawsuit and need financial assistance you may wish to visit our website at www.lawsuitfinancial.com.
The management and professional staff at Lawsuit Financial wishes all of you a safe and happy holiday season!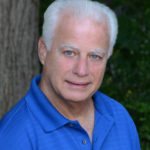 Experienced attorney, lawsuit funding expert, certified civil mediator, and award-winning author of the Zachary Blake Legal Thriller Series. The series features super-trial lawyer Zachary Blake handling "ripped from the headlines" legal and political issues of the day. The series currently consists of Betrayal of Faith, Betrayal of Justice, Betrayal in Blue, Betrayal in Black, and Betrayal High, with a sixth Zachary Blake novel due out later this year. To learn more about these topical social justice legal thrillers. please visit markmbello.com. Mark is a member of the State Bar of Michigan, a sustaining member of the Michigan Association for Justice, and a member of the American Association for Justice.