Recently, the Nevada Department of Public Safety released fatal car crash statistics revealing the root cause behind over half of the state's car crash fatalities: impaired driving. The holiday season can be especially dangerous on roads, not only because of the sheer number of people who travel during this time of year, but also because holidays come with social gatherings and parties – which come with drinking. 
According to the Nevada Department of Public Safety, 55.4% of the 893 fatal crashes that occurred in Nevada from 2016-2018 were caused by an impaired driver under the influence of alcohol, drugs or both. The 893 crashes during that time span caused 967 deaths.  In total, 494 fatal accidents, which accounted for 540 deaths, were directly caused by impaired Nevada drivers between 2016-2018. Department of Public Safety spokesperson Andrew Bennett described this tragic truth as "540 dreams lost and unfulfilled." Clark County suffered the most, with 334 fatal impaired driving crashes resulting in 360 deaths – that's 67% of the state's total impaired driving deaths. 
This data does not encompass every impaired driving crash that occurred in Nevada during those years, as crashes caused by marijuana-impaired drivers were not included. With that being said, the real numbers regarding impaired driving fatalities are likely much higher; over four times as many U.S. drivers approve of driving shortly after smoking marijuana (7%) than those who approve of driving after drinking alcohol (1.6%). This data comes from an AAA Foundation for Traffic Study, which also estimated that in any given 30-day span, 14.8 million Americans drive within an hour of using marijuana. 
Ultimately, individuals need to recognize the severe – and often irreversible – harm that choosing to drive while impaired can cause. Bennett added to this sentiment, saying that "every time someone chooses to drive impaired, they are risking countless lives. Driving impaired doesn't just mean alcohol. It also includes marijuana, prescription drugs and the combination of substances. Impairment continues to play a significant role in fatalities on [Nevada's] roadways."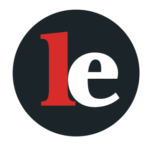 The Legal Examiner and our Affiliate Network strive to be the place you look to for news, context, and more, wherever your life intersects with the law.