The Herald-Citizen and RGJ.com have reported on deadly semi truck accidents that occurred in Tennessee and Nevada. In Tennessee, an 18-year-old Monterey girl was killed in a crash on I-40 after a tractor trailer ran her vehicle off the road. In Nevada, Susan Sakurada was killed in a massive pile up after an eighteen wheeler slammed into the back of her vehicle. Many times these accidents can be caused by defective tires.
From Tennessee:

MONTEREY — An 18-year-old Monterey girl was fatally injured in a traffic crash on Interstate 40 in Monterey about 7 p.m. Sunday, according to the Tennessee Highway Patrol. Three other teens in the vehicle were injured. Lindsey A. Toft, of Evergreen Lane, Monterey, was pronounced dead at Cookeville Regional Hospital following the accident, said State Trooper Scott Bilbrey. She and her sister, Jessica Toft, 17, were passengers in the back seat of a 2004 Ford SUV being driven by Matthew Harris, 18, of Hanging Limb Highway, Monterey. His sister, Kayla Harris, 19, also of Hanging Limb Highway, was riding in the front seat beside her brother.

The four teens had been to Crossville to see a movie and were on their way back home, the trooper said. In the westbound lanes just east of Monterey, a tractor trailer truck was traveling in the left lane alongside the Ford SUV. The truck driver attempted to enter the right lane, and that forced Matthew Harris to swerve over off the road to avoid being hit, and the truck traveled on, the trooper said. "The truck had given a signal that he was moving over, and Matthew Harris blew his horn, but had to move to the side to keep from being hit," the trooper said. The Ford SUV may have been in the trucker's blind spot, Trooper Bilbrey said.

After moving over, the Ford SUV hit the guardrail, then bounced back onto the highway and struck another tractor trailer truck which had been traveling right behind the Ford, the trooper said. "That second truck swerved trying to keep from hitting Matt's SUV, but there was a collision, and Lindsey A. Toft was ejected through the back window."
From Nevada:

The Nevada Highway Patrol today released the name of a person killed in a massive accident on Friday that involved nine vehicles and injured seven people.

Susan Carol Sakurada, 52 of Winnemucca, was killed in the crash that happened at around 12:18 p.m., NHP spokesman Chuck Allen said.

***

Sakurada was riding in a white 1992 Ford F-350 crew cab pickup driven by her husband, Donn Lee Sakurada, when they struck a tractor-trailer that was stopped in the road for a separate crash, Allen said. Shortly after that accident, the Sakurada's truck was hit from behind by another tractor-trailer driven by Slawominr Lojek, 34, of Chicago.

***

The accident involved a total of four big rigs, four pickups and one Ford SUV.
Our thoughts and prayers go out to the families of those injured and killed in these tragic accidents. Truck drivers owe a duty to the driving public to use the highest degree of care when driving their 80,000 pound vehicles. Truckers and trucking companies need to be more vigilant about safety.
Too many people have been killed by semi truck crashes and trucking accidents.
Nationwide, large trucks (known as tractor trailers, semi trucks, eighteen wheelers, diesel, big rigs, or commercial trucks) make up only about 3% of the vehicles on the road. However, they account for far more traffic fatalities. For example, in Missouri, semi truck crashes make up as much as 15% of traffic deaths. In Illinois, tractor trailer crashes cause more than 10% of traffic deaths.
The National Transportation Safety Board ("NTSB") lists the following as some of the most common causes of big rig accidents:

Poor Driver Training

Driver Fatigue (Tiredness)

Speeding

Overloaded Trucks

Oversized Trucks

Brake Failure

Poor Driving Conditions

Driver Inexperience

Failure To Yield The Right-Of-Way

Driving Under The Influence of Alcohol Or Drugs

Aggressive, Dangerous Or Reckless Driving

Mechanical Failure (Or Improper Maintenance)

Defective Parts (Such As Defective Steering Or Brakes)

Truckers and trucking companies must be mindful of each of these trucking accident causes.
Visit our trucking accident web site to learn more about trucking accident safety or trucking accident investigation.
Learn more and become a fan of Langdon & Emison on Facebook.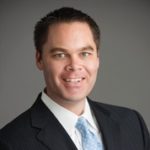 Brett Emison is currently a partner at Langdon & Emison, a firm dedicated to helping injured victims across the country from their primary office near Kansas City. Mainly focusing on catastrophic injury and death cases as well as complex mass tort and dangerous drug cases, Mr. Emison often deals with automotive defects, automobile crashes, railroad crossing accidents (train accidents), trucking accidents, dangerous and defective drugs, defective medical devices.