Most people are not aware that unsecured objects in your vehicle can become dangerous projectiles in a crash. ABC's Good Morning America featured a story on the dangers of unsecured cargo in vehicles.
Safety expert, Sean Kane of Safety Research and Strategies, told Good Morning America that ordinary objects in cars and trucks are responsible for 13,000 injuries each year.
At 55 miles per hour, a 20-pound object hits with 1,000 pounds of force — so powerful that a suitcase can literally seer the arm of a crash test dummy.

"From head impacts to serious internal injuries, it's a wide range depending on the severity of the crash," Sean Kane of Safety Research and Strategies told "GMA."
According to safety experts, even items as small as a can of peas or even leftover trash in your vehicle can become dangerous projectiles in a crash.
What can you do to protect yourself and other occupants? GMA had these suggestions:
Pack most items in the truck or cargo area of your vehicle, where they are less likely to intrude into the passenger compartment.
If your vehicle has a cargo area instead of a separate trunk, utilize cargo nets, anchors and tethers to secure your cargo.
Leave at home objects you don't need for your trip (for example, leave booster seats at home if the kids aren't riding with you).
Pack larger and heavier items low to the ground, forward against fixed components and centered inside your vehicle. This position will prevent the objects from building momentum as they are thrust forward in a crash.
Use the glove compartment and consoles to store personal items, such as cell phones, sunglasses, games, etc.
Wear your seat belt. Unrestrained people can become dangerous projectiles just like unrestrained objects.
Injury Board member David Mittleman also recently wrote on this subject: Secure Loose Items In Your Car Before Hitting The Road, It Could Mean Your Life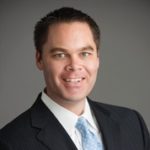 Brett Emison is currently a partner at Langdon & Emison, a firm dedicated to helping injured victims across the country from their primary office near Kansas City. Mainly focusing on catastrophic injury and death cases as well as complex mass tort and dangerous drug cases, Mr. Emison often deals with automotive defects, automobile crashes, railroad crossing accidents (train accidents), trucking accidents, dangerous and defective drugs, defective medical devices.