STOP THE TEXTS. STOP THE WRECKS.
That's NHTSA's new message for drivers across the country. And NHTSA has some chilling stats but offers some tips for prevention as well:
For more stats, click over to NHTSA's distracted driving facts section.
Texting and using a cell phone while driving account for more than 25% of auto crashes. In fact, distracted driving can be as dangerous and as deadly as driving drunk. As NHTSA says on its site, some people should not text and walk and no one should text and drive.
A CNN report found that nearly 5,500 people were killed and more than 500,000 people were injured in distracted driving crashes in 2009. Much of the focus has been on texting while driving. However, any multi-tasking while driving is dangerous.
You wouldn't knowingly put defective tires on your car, so why is driving while distracted any safer? Please don't put yourself and others at risk.
[More on Distracted Driving and Texting]
Read More:
(c) Copyright 2011 Brett A. Emison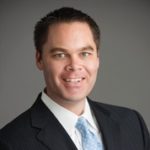 Brett Emison is currently a partner at Langdon & Emison, a firm dedicated to helping injured victims across the country from their primary office near Kansas City. Mainly focusing on catastrophic injury and death cases as well as complex mass tort and dangerous drug cases, Mr. Emison often deals with automotive defects, automobile crashes, railroad crossing accidents (train accidents), trucking accidents, dangerous and defective drugs, defective medical devices.