Most of us are aware that distracted driving, using our smartphones for texting, e-mailing or accessing social media, personal grooming and other activities that take our eyes off the road, is dangerous. The 2017 AAA Foundation for Traffic Safety Index reported that for more than 87 percent of us the top driving concern was distracted driving. In fact, we were more concerned about distracted drivers than drunk, drugged or aggressive drivers.  Yet, estimates for those who text while driving range from 35 to over 50 percent.  So it seems that it's okay for us to do it, but we don't want the guy driving next to us to do it. So how do we get people we care about to put down their phones while driving and pay attention to the road?
Maybe all we need to do is ask.
A 2017 AT&T study showed that 57 percent of drivers would put down their phones if asked by a friend. A 2016 AT&T study showed that more than 80 percent of us would stop driving distracted if asked by one of our most frequent contacts and 70 percent of us would download an app that would block notifications when driving.  A 2012 Connect Safely and AT&T study limited to teens found that 90 percent of teens would stop texting while driving if a friend in the car asked them to.
EndDD.org  (End Distracted Driving) has been providing science-based educational programs for teens and adults across the U.S. and in Canada since 2012. Using a network of volunteer speakers, health care providers, lawyers, driver's ed instructors, law enforcement and others, EndDD.org has presented to more than 400,000 teens and adults. While these presentations do  include statistics about injuries and deaths caused by distracted driving, the dangers presented by driving distracted and stories of tragedies, the presentations also invite attendees to consider reaching out to those they care about to stop driving distracted. A process for speaking up when we see our drivers driving distracted is explained, a bystander intervention,  and through role play exercises attendees learn the most effective ways to get drivers to put their phones down. This is especially important for teens as studies show teens are less likely as passengers to speak up than older passengers.
Here is a link to a new 1 minute video, "Just Ask," made by high school student Ben Cerauli, which will be part of EndDD.org's 2018 high school presentations. Since 2012, EndDD.org has given more than 500 presentations across the U.S. and Canada, and we're available to come to your school or business if you would like to schedule a presentation.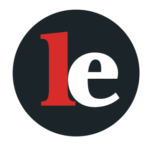 The Legal Examiner and our Affiliate Network strive to be the place you look to for news, context, and more, wherever your life intersects with the law.