Distracted driving has rightly been called an "epidemic." And distracted driving statistics support claims that this epidemic is getting worse. According to the National Highway Traffic Safety Administration (NHTSA), in 2015, distracted driving-related fatalities increased in the U.S. at a faster percentage than those attributable to drunk driving, drowsy driving, speeding or failing to wear a seatbelt. Early estimates for 2016 appear to be almost as bad.
Still, virtually every time we drive, we see others flying by us and looking at their phones rather than at the road.
Distracted Driving Lawsuits in Pennsylvania: Lessons Learned from Litigation
In our law office, we are handling an increasing number distracted driving lawsuits in Pennsylvania and elsewhere. Proving that a driver was distracted and what that driver was or was not doing at the time of a crash is crucial to our clients' cases. Learning about the causes of distracted driving crashes can also teach us how to be safer on the roads.
Since 2012, attorneys at Anapol Weiss have been at the forefront of a national student distracted driving education campaign. They work closely with End Distracted Driving (EndDD.org), an organization I created after my daughter Casey was killed by a distracted driver in 2009. Anapol Weiss attorneys have spoken to more than 125,000 students about distracted driving, all without any cost to schools.
These presentations have been informed by what we have learned from our distracted driving cases. We have represented clients who were injured by other drivers — and not only when those drivers were using a cell phone. Other dangerous distractions that have led to our clients' injuries and subsequent lawsuits include:
Reading papers,

Eating,

Taking their eyes off the road to look at a pretty girl, and

Reaching for objects on the floor, backseat or from purses.
Our clients have suffered brain injuries, paralysis, career-ending injuries because of distracted drivers. Tragically, some of them have died because of those injuries.
Drivers who have caused crashes often testify that they only looked away from the road for "a few seconds." This response suggests that many motorists do not fully appreciate the risks they are taking when texting, scrolling through music, accessing Facebook, or using apps. But all drivers, even those who think they are totally in control when driving distracted, are taking deadly risks when they shift their attention away from the road for even a few seconds. In fact, when travelling at 55 mph, a car will go more than the length of a football field in four to five seconds (the average time it takes to read a text). This animation was developed by EndDD.org to convey those facts and encourage drivers to reflect on their own driving behaviors.
Employer Liability in Distracted Driving Lawsuits
At Anapol Weiss, we have filed many of our distracted driving lawsuits against not only the driver, but also against his or her employer. Employers are legally responsible for the actions of their employees while driving in the course and scope of their employment.
When handling cases caused by employees who are operating company vehicles where distracted driving is admitted or suspected, we request a copy of the employer's cell phone policy. It's important to determine if the employer implemented a policy or not, and, if a policy was in place, what activities were prohibited. Did the policy restrict employees from responding to texts or calls from supervisors while driving? Did the policy encourage reasonable response times so that employees were not pressured to drive distracted?  Did the employer enforce the policy?  Where no policy was adopted, we argue that given the widespread knowledge of the dangers of distracted driving, it is irresponsible not to have a policy for employees. Many companies have adopted cell phone policies and have seen a reduction in crashes as a result. At Anapol Weiss, we implemented a cell phone policy based in part upon what we were seeing as lawyers in our cases.
Holding the "Remote Texter" Accountable
When investigating cases involving texting drivers, we need to determine who was texting the driver at or near the time of a crash because courts are now willing to impose liability on that "remote texter" – the person who is not inside the car but who is texting with the driver. If it can be shown that the remote texter knew the person they were communicating with was driving, that the driver was continuing to text despite driving and would continue to ignore the risks of texting while driving, the remote texter can also be liable for the crash. That is the potential legal responsibility and diligently representing our clients requires us to assert those claims when the evidence supports it.
But how can we avoid texting or calling those we care about who are driving? When texting those we care about, including our children, spouses, parents and friends, do we stop and think about whether they are driving and, even though they are driving, will they try to respond putting themselves and others at risk?    
When doing presentations at high schools, teens often tell me they feel pressured by mom and dad to respond to texts and calls. Understandably, as parents we are worried about our children when they are driving. But, we don't want to be the ones whose text or call may have caused our children to crash. This can be avoided simply by having all family members text or call when they are about to start driving and provide an estimate of how long they will be driving. In that way, we won't text someone we love and perhaps tempt them to drive distracted.
Distracted driving crashes will continue to occur, and more lawsuits will be brought to recover for deaths and injuries caused by these crashes. But there are simple steps we can take to prevent these crashes from occurring in the first place. Let's use the lessons learned from distracted driving lawsuits to promote safety for ourselves, those we care about, and those we share the road with.
To learn more about filing a lawsuit against a distracted driver, visit anapolweiss.com/practices/car-accidents/distracted-driving-wrecks/.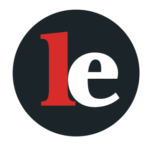 The Legal Examiner and our Affiliate Network strive to be the place you look to for news, context, and more, wherever your life intersects with the law.