In giving distracted driving presentations to high school teens across the country I hear at every presentation that the teens' parents often drive distracted . The teens say that mom and dad drive distracted with them in the car and they are often scared that they will be in an accident . Some teens are comfortable speaking up speak up and asking mom or dad to drive safer, but many are not. Often mom or dad and will say that since they are experienced drivers they can drive distracted but that their child should not. I have heard repeatedly from teens across the country, as have hundreds of EndDD.org speakers, that parents attempt to explain this glaringly poor role modeling by saying "Do as I say, not as I do." I certainly drove distracted before my daughter was killed by a distracted driver in 2009 and often with my children in the car. The most important people in the world to me are my children. Yet I took chances with their safety while driving to make a phone call, programming the GPS or reaching throughout the car for objects without pulling over to the side of the road. As an attorney I had also seen for years the devastation caused by distracted driving. In our EndDD.org presentations we focus on not only teens' driving behaviors but also those of their parents. We explore ways that teens can learn to speak up for their safety when being driven by a distracted driver through role play exercises that empower teens to take action to protect themselves. We also encourage teens to begin a dialogue at home with mom and provide a written agreement that can be used for safer driving for the entire family.
Recent preliminary findings from a University of Michigan study funded by Toyota demonstrates a significant correlation between the driving behaviors parents model for their teens and actual teen driving behaviors. Results for matched pairs of parents and teen drivers indicated that if teens thought their parents ate or drank, looked for objects in the car, or dealt with passenger issues while driving, then those teens were 2-4 times more likely to engage in similar behaviors while the teen was driving compared with teens' whose parents did not engage in those driving distractions. Dr. Tina Sayer, Toyota Collaborative Safety Research Center principal engineer and teen safe driving expert, stated that "Driver education begins the day a child's car seat is turned around to face front. As the Study shows, the actions parents take and, by extension, the expectations they set for young drivers each day are powerful factors in encouraging safe behavior behind the wheel… the one piece of advice I would give to parents to help them keep newly licensed drivers safe on the road it is to always be the driver you want your teen to be." The study also provides information about a number of other driver distractions and teen perceptions. Preliminary results from the University of Michigan Study can be found at http://pressroom.lexus.com/releases/toyota+teen+driver+study+text+distracted+nov27.htmDriver
The EndDD.org teen distracted driving presentation is scientifically based and is regularly updated to reflect new information so as to be as effective as possible. More than 50,000 teens have seen the presentation and by June of 2013 250,000 teens will see the presentation. To learn more about the presentations, speakers or to schedule a presentation go to EndDD.org or send an e-mail to info@EndDD.org.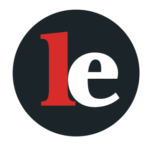 The Legal Examiner and our Affiliate Network strive to be the place you look to for news, context, and more, wherever your life intersects with the law.