The National Highway Traffic Safety Administration (NHTSA) estimates that distracted driving may contribute up to 80 percent of auto accidents; nearly 6,000 teens die annually in such accidents. Driving while texting has become a major traffic safety issue, especially with teenage drivers. However, there are a multitude of equally dangerous distractions while driving: talking on a hand-held phone or with an earpiece, eating or drinking, changing the radio station, reading a map (paper or electronic), applying make-up, or chatting with passengers, are examples. Distractions sharply elevate the risk of an accident, even more so with novice drivers. Teens are extremely vulnerable to driver distractions because they lack experience and don't fully appreciate the serious risks involved in getting behind the wheel of an automobile. Thus, it is important for parents to set rules, know where their teens are going, who they will be with, and to instill safety consciousness in young drivers; seatbelt use and focused, full attention driving, at all times, are good examples of this concept.
Ford Motor Company recently became the first automaker to endorse a federal ban on manually sending text messages on hand-held devices while driving. Ford is also committed to helping reduce teen auto accidents and fatalities through its Ford Driving Skills for Life teen safety program. The program offers hands-on training in a classroom setting and behind the wheel of specially equipped vehicles that simulate wet or potentially dangerous driving conditions. The online training modules are designed to help teens recognize and avoid driving distractions. There are five different learning units followed by a quiz to test your knowledge, focusing on speed management, space management, vehicle handling, and hazard recognition. Ford also offers hands-on training in which teens are placed on controlled courses to test their concentration. Instructors prompt the drivers to visually and verbally interact with passengers, manually operate the radio, climate controls, and electronic devices such as cell phones and MP3 players. By increasing the distractions, these modules help the teenaged driver recognize and avoid dangerous behaviors. Ford holds several hands-on safety driving events across the United States, and provides free educational materials to high schools allowing instruction of the program in the schools.
The Driving Skills for Life website offers short video spots providing a variety of driving tips to both teens and adults, and feature instructors from the Driving Skills for Life "ride-and drive" events. They teach teens what to do if the passenger-side wheels leave the road, how to recover in a skid, proper sitting for safe driving, how to brake safely, how to anticipate danger, and when it is important to slow down. Sue Cischke, Ford's Vice President for Environmental and Safety Engineering says:
"We're turning to the Web because that's where teens live, and where they get much of their information. We want the video spots to get teens thinking about safe driving, and we think the tips can be valuable for adults, as well…"
Teens will have the opportunity to complete various e-learning modules, take a safe driving quiz, play safe driving games, and complete a variety of other activities. There are also opportunities to win prizes. Adults can use the site to help their teens, while educators can incorporate the tips into lesson plans for classroom learning.
Although Ford is taking great strides in helping educate teens on the importance of safe driving, the best training is for teens to get behind the wheel with an experienced driver who can share their knowledge first-hand. Don't forget one of the best things both teens and adults can do to remain safe is to buckle up.
Lawsuit Financial is a pro-justice lawsuit funding company. We provide financial assistance to personal injury plaintiffs, while litigation is pending, so they can meet their necessities of life, while waiting for their cases to resolve. Lawsuit Financial is pleased to join the Ford Motor Company in proposing a national ban on texting while driving. We urge parents to set driving safety rules with their teens, and, further, we urge all teens to learn safe driving habits early, heed them, and avoid distracted driving. It's time for all of us to focus on safe, distraction-free driving.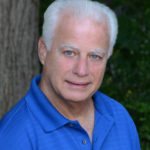 Experienced attorney, lawsuit funding expert, certified civil mediator, and award-winning author of the Zachary Blake Legal Thriller Series. The series features super-trial lawyer Zachary Blake handling "ripped from the headlines" legal and political issues of the day. The series currently consists of Betrayal of Faith, Betrayal of Justice, Betrayal in Blue, Betrayal in Black, and Betrayal High, with a sixth Zachary Blake novel due out later this year. To learn more about these topical social justice legal thrillers. please visit markmbello.com. Mark is a member of the State Bar of Michigan, a sustaining member of the Michigan Association for Justice, and a member of the American Association for Justice.