I often write in opposition of "Tort Reform". The US Chamber of Commerce and its insurance company cronies love to argue that Americans are "lawsuit crazy" and that American juries are too generous. What they aren't telling you is that many of the large verdicts that you read about (and that the Chamber and their insurance buddies complain about) are never paid. Why not? Because in most instances, the person who caused the accident is not collectible and recoverable damages are limited to his/her insurance policy limits.
Most states have minimum insurance policy limits statutes. They have not been upgraded for years. In Michigan, where I practiced law, minimum policy limits are $20,000. I have seen as little as $10,000 minimum limits in some states. Thus, if you or a loved one suffer a catastrophic injury or death, and your injury was caused by the negligence of a someone who is not collectible and has a $10,000-$20,000 liability policy, your recovery is limited to that $10,000-$20,000 policy; you read that right, $10,000 for death or catastrophe. So much for "jackpot justice"!
The family of 17-year-old Cameron Godee has sued his former classmate for driving drunk and causing the collision that killed him. The former classmate, 18 year old Onofrio Lorusso, has also been charged criminally in the crash; he is charged with multiple counts of aggravated drunk driving and reckless homicide. Police say that he had a blood-alcohol level of .227 and marijuana in his system at the time of the crash. How did the accident happen? Young Mr. Lorusso, apparently, drove his SUV into a tree.
The family of another passenger in the vehicle, Chelsea Mertz, who was injured, filed a lawsuit in August against Lorusso, his father of the same name and the company the father owns. Allegedly, Mertz suffered a brain injury and a fractured jaw in the crash. The lawsuit claims that the elderly Lorusso owned the SUV that young Lorusso was driving and permitted his son to drive it. Many states have statutes that would permit this type of extended liability for permissive use of the vehicle. The importance of this extension is that it might increase the otherwise limited amount of insurance proceeds available to the Mertz and Godee families.
I don't know what the minimum limits are in Illinois, where this tragedy occurred. I don't know whether the father's insurance limits are available or not, or how much they will increase the recoveries in this case. I do know that one teenager is dead and one is seriously, perhaps permanently, injured. Assuming that available insurance is, let's say, as much as $500,000 (a very small percentage of citizens have this much coverage), do you think that $500,000 or less (as little as $20,000 split between the two families) is enough compensation? Is this "jackpot justice"? Even if the father has a great business, we don't even know whether this was a "business" vehicle or whether the plaintiffs' attorneys will be able to pursue the business for potential recovery. My guess is that since the vehicle was being driven for pleasure, is that it was not a business vehicle; thus, the elder Lorusso's business could be irrelevant.
I share this article with you to give you two pieces of information: 1. Despite what the US Chamber, the insurance lobby, and the so-called tort reformers would have you believe, there is rarely "jackpot justice" in America. The limits of the average person's insurance policy are all that is available to even the catastrophically injured victim. Often, death and/or serious injuries are worthless or worth minimal insurance limits. 2. Protect yourself with insurance products and coverages that are available to you at very little cost. There are "uninsured motorist" and "underinsured motorist" coverages available from your own insurance company; ask your agent about either or both of these coverages (with some companies and in some states, the coverages are one and the same). Ask what the highest limit available to you is and how much that limit costs. If you can afford it, obtain it! If you are seriously injured by an uninsured or minimal limits covered driver, your additional coverage will increase your potential recovery to the limits of your uninsured or underinsured policies. If you feel it is important to buy insurance to protect yourself from being sued by others, you should also recognize the importance of insuring yourself from being injured by someone with no or too little insurance.
Lawsuit Financial, the pro-justice lawsuit funding company, will continue to educate the public about the lies being told by the Chamber and large corporate interests about our civil justice system. We will continue to speak out on behalf of injury victims. Increasing your liability insurance limits to the benefit of those who you might injure and increasing your uninsured and underinsured limits in case you get injured are both good ideas, if you can afford them.
The only problem with this advice, of course, is that regardless of whether you are the victim or the person being sued as the result of an automobile accident, you can count on the insurance company causing unnecessary grief and delay in fairly resolving the case. If you find yourself injured, disabled, and in a lawsuit with an insurance company that is trying to delay your case until you are so desperate that any amount will settle the case, I hope you will consider obtaining a lawsuit cash advance instead of settling your case for pennies on the dollar. Lawsuit funding is a tool that attempts to provide an accident victim with financial staying power to see litigation through to its just and appropriate conclusion. Ask your attorney if strategic lawsuit funding is right for your situation. Have a safe and happy Holiday season.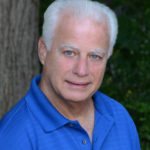 Experienced attorney, lawsuit funding expert, certified civil mediator, and award-winning author of the Zachary Blake Legal Thriller Series. The series features super-trial lawyer Zachary Blake handling "ripped from the headlines" legal and political issues of the day. The series currently consists of Betrayal of Faith, Betrayal of Justice, Betrayal in Blue, Betrayal in Black, and Betrayal High, with a sixth Zachary Blake novel due out later this year. To learn more about these topical social justice legal thrillers. please visit markmbello.com. Mark is a member of the State Bar of Michigan, a sustaining member of the Michigan Association for Justice, and a member of the American Association for Justice.