Overdrive Magazine – the premier magazine for leased owner-operators and independent owner-operator truck drivers – featured an article last week, A novel 'hot load' strategy, focusing on electronic discovery as a means of ensuring and enforcing compliance with trucking regulations.
Next time somebody tells you they've got a "hot load" and you best do everything and more in your power to get it there on-time, you may do well to point the speaker in the direction of a new story in the National Law Journal. In it, plaintiff's attorney Kent Emison goes to great lengths to detail the vast amounts of data available to legal teams working truck-accident cases.
Electronic discovery rules can help to give independent operators leverage they need against anyone who pressure the driver to violate the rules in order to get a shipment delivered a little bit sooner. If a driver violates the rules and an accident happens, "you're going to get caught and there's no way around it" according to the Overdrive article.
"What I would emphasize," [Emison] adds, "is [the vast data available] should encourage trucking companies and truck drivers to be more safety conscious and comply with the FMCSA regulations."
The Overdrive article refers to an article published in The National Law Journal, E-Discovery Lane Change for Trucking Litigation. The article discussed trucking industry regulatory changes, including new e-discovery rules, in 2010. The Compliance, Safety, Accountability program through the FMCSA holds trucking companies to higher standards included an enhanced ability to gather data during discovery.
Sources of electronic discovery include:
Satellite tracking and monitoring (Qualcomm system)
Electronic control modules (ECM's)
On board communications / dispatching systems
Fuel receipts
Cell phone and text messaging data
Credit or debit card charges
Dispatch and delivery receipts
Log books
I've said it before, most truck drivers are outstanding and safe professionals. But sometimes drivers are pushed too hard by trucking companies wanting to squeeze every dollar out of their drivers. These industry pressures too often lead to lapses in judgment and cutting corners on safety. The Advocates for Highway and Auto Safety estimated in a report that 5,000 fatalities occur every year in the U.S. due to trucking accidents.
Trucking companies hold most of the cards in their relationship with drivers. The companies give the job, pay the income, and transfer many of trucking's economic risks to their drivers. Truckers paid by the mile bear all of the risk of traffic delays, weather problems, or road construction that might extend driving time and hours of service. As Overdrive noted, there can be tremendous pressure for drivers "to do everything and more in your power to get there on-time."
Oversight through e-discovery rules give safe truckers some leverage to fight back and put safety first.
[Check out Truckie D for a truck driver's perspective on truck driving safety]
[More on Tractor Trailer Safety]



(c) Copyright 2011 Brett A. Emison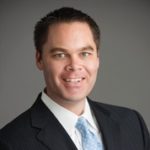 Brett Emison is currently a partner at Langdon & Emison, a firm dedicated to helping injured victims across the country from their primary office near Kansas City. Mainly focusing on catastrophic injury and death cases as well as complex mass tort and dangerous drug cases, Mr. Emison often deals with automotive defects, automobile crashes, railroad crossing accidents (train accidents), trucking accidents, dangerous and defective drugs, defective medical devices.