EMS crews have some pretty high tech gadgets in their rigs when they're responding to accident calls. They must check screens, handle radio calls, converse on mobile phones and monitor dashboard computers that link to hospitals. This puts EMS crews at increased risk for accidents, especially since they are moving in and out of traffic at high speeds while checking their on board equipment.
Witness a New York case where a paramedic quickly checked his dashboard computer while on the way to the hospital and when he looked back, just missed slamming into a pedestrian in the street. Another paramedic hit a flatbed truck; the accident paralyzed his partner. What caused the accident? the driver glanced at his GPS screen.
Statistics from the FARS reporting system indicate that ambulances get involved in fatal crashes far more than we may think. For example from 1991 to 2000 there were 300 fatal crashes where 82 ambulance occupants died and 275 passengers in other vehicles and pedestrians were killed. While police, EMS, and ambulance crews have the latest in technology for good reason, who polices the police and EMS crews?
It is difficult to argue that police and EMS crews shouldn't have technology at their fingertips; this technology may save lives. However, the Health and Safety Institute says that first responders are not provided with enough training to deal with all the distractions. Perhaps additional and superior training will help, so may voice activated technology. Times are tough, however, and expense will be a consideration in providing less distracting technology and more training.
Unfortunately, I don't have the answer; I do have an opinion. Ambulance and EMS drivers, police officers and firefighters are held to the same standards of safety the we citizens are. While these emergency vehicles can avoid certain traffic laws to get to and from an emergency, they must do so as safely as humanly possible. In those areas where the public safety is at issue, no expense should be spared to make our citizens safe. If research shows that more training is appropriate, then more training should be provided, regardless of the expense. If research supports the purchase of voice activated technology, then money should not be a determining factor in the decision to do what makes our citizens safe. Eliminating unnecessary and unsafe distractions are certainly one way to keep us safe and keep emergency vehicles out of serious accidents. That's Lawsuit Financial's opinion, what do you think?
Mark Bello has thirty-three years experience as a trial lawyer and twelve years as an underwriter and situational analyst in the lawsuit funding industry. He is the owner and founder of Lawsuit Financial Corporation which helps provide cash flow solutions and consulting when necessities of life funding is needed during litigation. Bello is a Justice Pac member of the American Association for Justice, Sustaining and Justice Pac member of the Michigan Association for Justice, Business Associate of the Florida, Tennessee, and Colorado Associations for Justice, a member of the American Bar Association, the State Bar of Michigan and the Injury Board.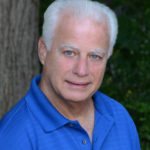 Experienced attorney, lawsuit funding expert, certified civil mediator, and award-winning author of the Zachary Blake Legal Thriller Series. The series features super-trial lawyer Zachary Blake handling "ripped from the headlines" legal and political issues of the day. The series currently consists of Betrayal of Faith, Betrayal of Justice, Betrayal in Blue, Betrayal in Black, and Betrayal High, with a sixth Zachary Blake novel due out later this year. To learn more about these topical social justice legal thrillers. please visit markmbello.com. Mark is a member of the State Bar of Michigan, a sustaining member of the Michigan Association for Justice, and a member of the American Association for Justice.