In response to safety concerns about driver and pilot fatigue, regulators overseeing the nation's trucking and airline industries have proposed new rules aimed to reduce fatigue in those who operate these massive machines.
The advocacy group, Parents Against Tired Truckers (P.A.T.T.) has said, "Truck driver fatigue is a major public health and safety problem that endangers everyone sharing the road with large trucks.
In December 2010, the Federal Motor Carrier Safety Administration proposed rule changes with the aim to curb driver fatigue. The proposed changes include:
Driving Window consisting of 14 consecutive hours with release of duty required at end of driving window or 16 consecutive hours no more than twice per week with release from duty required at end of driving window
13 hour maximum on-duty time within the driving window
10 hour maximum driving time within the driving window
Limit on consecutive hours of driving to 7 hours or less since last off-duty period of at least 30 minutes
Excessive on-duty times create substantial safety problems as tired truck drivers can be forced by their employers to operate a tractor trailer for up to 14 consecutive hours and fall within the bounds of the current hours of service rules. Too often, otherwise safe and professional truck drivers are pushed by their companies to log more hours in less time over longer and longer stretches of highway. The system is stacked against truck drivers because the corporations that make millions off of the driver's hard work shifts all of the burdens and risks onto the driver. Drivers are most frequently paid by the mile, not the hour. Thus, when there is highway congestion, road construction, bad weather or other delay, it is the driver that is penalized. The driver must work longer hours for the same pay and is sometimes pressured to "make up time."
These industry pressures too often lead to lapses in judgment and cutting corners on safety. The Advocates for Highway and Auto Safety estimated in a report that 5,000 fatalities occur every year in the U.S. due to trucking accidents.
US Congressman Bruce Braley – a former truck driver – knows full well that spending too much time behind the wheel can lead to sleep deprivation and fatigue. But under the current rules, drivers can be forced to drive 11 hours in a 21 hour period and up to 88 hours in just 8 days.
Too many hours behind the wheel and lead to dangerous fatigue in truck drivers. The U.S. DOT published the Driver Fatigue and Alertness Study, which found that truck driver fatigue is the leading factor in heavy truck accidents. But safer restrictions on time behind the wheel are necessary if we're really going to respond to the problem as a nation.
Medical research shows that most people require 7 ½ to 8 hours of sleep a day. But the Driver Fatigue and Alertness Study states that the average truck driver gets 4.8 hours of sleep. It goes without saying that this minimal amount of rest may lead to sleep deprivation and driver fatigue.
Airline pilots are subject to many of the same hours of service and fatigue issues as are commercial truck drivers.
I've said before that I want my pilots well-trained and well-paid. Now add well-rested to that list.
Last year, the FAA proposed new rules to give airline pilots more rest between shifts and reduce the maximum hours pilots could work each day. The rule change was the first such proposal since previous amendments in 1985.
The proposed changes went into effect yesterday in what has been called "a landmark effort to prevent dangerous fatigue."
The existing rules – some of which dated to the 1960s – were filled with loopholes that could result in too little rest and pilot fatigue.
FAA pilot fatigue rule changes include:
Duty times could range from 9 to 14 hours, including for the first time the time spent flying to the job (known in the industry as "deadheading")
Flight time limits will be 8 or 9 hours, depending on the start time of the pilot's flight duty
10 hour minimum rest shifts that must provide the pilot with an opportunity for 8 hours of uninterrupted sleep during the rest period
30 consecutive hours of rest each week
"This new rule raises the safety bar to prevent fatigue," Transportation Secretary Ray LaHood said, adding that the Colgan crash was his most difficult day so far in his post.

Source: USA Today
While pilots supported the new rules, there was pushback by the airlines. Pilots advocated for greater rest to improve safety while the airlines argued the new rules would raise costs. Cargo airlines – including UPS – successfully lobbied to prevent the new rules from applying to cargo pilots. The president of the Independent Pilots Association for UPS pilots blasted the exemption:
"Giving air cargo carriers the choice to opt-in to new pilot rest rules makes as much sense as allowing truckers to 'opt-out' of drunk-driving laws," [IPA president Robert] Travis said. "To potentially allow fatigued cargo pilots to share the same skies with properly rested passenger pilots creates an unnecessary threat to public safety."

Source: USA Today
In addition to hours of service requirements for truck drivers and airline pilots, fatigue caused by sleep apnea remains a serious safety concern. Sleep apnea is the absence of breath during sleep and interrupts the deep sleep cycle needed to provide restfulness and prevent fatigue.
A WCNC-TV study found that sleep apnea-related fatigue is a seldom reported, largely unregulated, and increasing cause of trucking accidents and deaths.
Dr. Charles Czeisler of Harvard University Medical School says sleep apnea gets a lot less attention than other factors in deadly accidents involving tractor-trailers, but accounts for one-in-five crashes.

Source: Charlotte Observer
Just this month, the National Highway Traffic Safety Administration released a study –2010 Motor Vehicle Crashes: Overview. NHTSA found that 32,885 people died in U.S. motor vehicle crashes in 2010. While overall highway deaths declined by nearly 3%, deaths involving large trucks – semi-trucks, tractor trailers, and other commercial vehicles, actually increased 8.7%.
The FMCSA needs to enact these new proposed rules to protect truck drivers against excessive on-duty hours and to make our highways safer for everyone.
[More on Semi Truck Accidents]
Read More:
(c) Copyright 2011 Brett A. Emison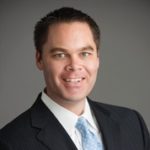 Brett Emison is currently a partner at Langdon & Emison, a firm dedicated to helping injured victims across the country from their primary office near Kansas City. Mainly focusing on catastrophic injury and death cases as well as complex mass tort and dangerous drug cases, Mr. Emison often deals with automotive defects, automobile crashes, railroad crossing accidents (train accidents), trucking accidents, dangerous and defective drugs, defective medical devices.