The Fourth of July marks a day where offices close and individuals across the country celebrate America's independence with fireworks, barbeques, drinking and other festivities. Unfortunately, it also marks a day of unexpected tragedy for hundreds of families. In addition to being one of the biggest travel – and drinking – days of the year, July 4th is consistently one of the deadliest days for nationwide traffic fatalities.
According to the National Highway Traffic Safety Administration (NHTSA), July has a higher number of drunken driving crash fatalities than any other month. The 4th of July and the weekend following it are large contributors to this statistic. This year, a record-setting 49 million people are expected to travel during the 4th of July week. Heavy traffic and delays in getting to their destination is likely to lead to an increase in aggressive driver behavior, such as tailgating and speeding.
On top of that, far too many "designated drivers" are individuals who drink the least – not the ones who drink nothing. In 2017, which saw 237 Independence Day deaths, 40 percent of traffic deaths during the week of the 4th of July were alcohol-related. The reality is that even after just one or two drinks, driving can become impaired. Adding tipsy drivers to already-packed roads can easily lead to a tragic accident.
While it is important to practice safe driving at all times, an abundance of caution should be used by drivers on the 4th of July and following weekend.
Here are some tips to help you get to and from your destination – and celebrate the holiday with loved ones – safely:
Do not drink and drive. While it is well-known that drinking and driving can have fatal consequences, drunk drivers continue to get behind the wheel every 4th of July. Understand that tipsy driving is drunk driving, and that if you feel different, you will drive different.
Find an alternate means of transportation. If no one wants to be the designated driver, consider using public transportation or a ride-share app like Lyft or Uber to shuttle you around safely.
Follow the speed limit. Roads will be more congested than usual, so it may be tempting to speed around other cars to get to your destination sooner. Instead, try leaving home early to give yourself extra time to navigate the roads.
Wear your seat belt. In 2016, more than half of crash fatality victims between 12 and 44 years old were not buckled up at the time of their crash. Wearing a seat belt is one of the most effective ways to save lives in car crashes, so there is never an excuse to go without one.
If you or a loved one is a victim of a car accident in Nevada, it is important to seek help from an experienced personal injury lawyer as soon as possible.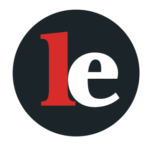 The Legal Examiner and our Affiliate Network strive to be the place you look to for news, context, and more, wherever your life intersects with the law.