As we approach 2010, many people vow to make New Year's resolutions. Usually, these resolutions pertain to losing weight, quitting smoking, or vowing to follow a healthier lifestyle. Here is a suggestion that I hope my readers will consider – Resolve To Drive Safer!
According to the National Highway Traffic and Safety Administration, approximately 35,000 people die in motor vehicle accidents each year. We see drivers who multi-task everyday. Drivers are talking on their cell phones, texting, listening to iPods, changing radio stations and formats, eating, reaching for something in the backseat, and chatting with passengers, losing their focus on the road in the process. These serious distractions sharply elevate the risk of an accident. The NHTSA estimated that distracted driving may contribute up to 80 percent of auto accidents. With numbers this high, isn't it time to resolve to practice safer driving habits?
Here are some tips to improve driving skills and make the roads safer. I everyone reading this will practice these easy to follow tips, they and those who they encounter on our country's road will be safer. Who knows? We might even save a few lives:
1. Wear your seatbelt; do not start the car until everyone has buckled up.
2. Obey traffic rules, road signs, and the speed limit. Be aware of road and weather conditions and adjust your driving accordingly.
3. Don't drink and drive; alcohol impairs your judgment and slows your reaction time.
4. Avoid distractions such as talking on a cell phone and texting while driving. These distractions slow reaction time to levels as deadly as if you are drinking and driving. Focus on the road, not your phone.
5. Avoid eating while driving. This is a great risk especially if you drop food and attempt to pick it up while driving. It is important to keep both hands (and eyes) on the wheel at all times.
6. Take a refresher course in safe driving. Ford Motor Company offers its' Ford Driving Skills for Life program or I Drive Safely Defensive Driving program.
7. Pay attention to crosswalks; make sure pedestrians are not crossing the road before passing through the crosswalk. Always yield to pedestrians already crossing the road even if not at the crosswalk. Exercise caution when driving through an intersection.
8. When appropriate, use your turn signals.
9. Avoid aggressive driving. It is dangerous to ride someone's bumper or cut them off on the road.
10. Keep your auto in good repair and keep your insurance policy up-to-date and paid.
Make your 2010 resolution to safe driving. Commit to becoming a better driver for the safety of yourself and others. Every time you get behind the wheel of a vehicle, be alert, be aware, and be proactive. Anticipate dangerous situations and do everything to avoid them. Safe driving safe is quite simple if you put your mind and heart to it. Don't be the victim of an auto accident; plan ahead, protect yourself, implement these safety tips.
Sometimes, however, bad things happen, even to the most careful people. If you or a loved one is seriously injured in an automobile accident that was no fault of your own, you may be able to recover damages for medical bills, loss wages, and pain and suffering. It is important to contact a personal injury attorney who specializes in handling these types of cases. Your case may take months, even years, to settle, but it is important not to settle too soon. Sometimes injuries will last over an extended period of time or not be evident immediately.
If you are worried about paying bills and other financial obligations, Lawsuit Financial has a solution. Lawsuit Financial is one of the country's most experienced legal funding companies. We provide lawsuit funding so you don't have to settle too early, for too little. Lawsuit Financial will evaluate your case and can usually provide the funding you need within 24–48 hours. We provide a free consultation and, if you are approved and receive lawsuit funding, we charge no fee unless you win your personal injury lawsuit. Enjoy a safe and happy New Year.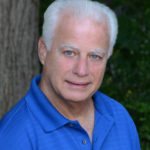 Experienced attorney, lawsuit funding expert, certified civil mediator, and award-winning author of the Zachary Blake Legal Thriller Series. The series features super-trial lawyer Zachary Blake handling "ripped from the headlines" legal and political issues of the day. The series currently consists of Betrayal of Faith, Betrayal of Justice, Betrayal in Blue, Betrayal in Black, and Betrayal High, with a sixth Zachary Blake novel due out later this year. To learn more about these topical social justice legal thrillers. please visit markmbello.com. Mark is a member of the State Bar of Michigan, a sustaining member of the Michigan Association for Justice, and a member of the American Association for Justice.