The holiday shopping season officially begins this Friday; the day is also known as "Black Friday". Shopping during the holiday season can present additional safety risks to shoppers, especially women. The surge in shoppers and increased congestion in major outlets and strip malls is a paradise for criminal activity. The hustle and bustle of shopping will often result in carelessness and vulnerability to theft. Criminals use the holidays to target preoccupied shoppers. Taking a few precautions will help reduce your chance of being a criminal's next victim. Here are a few shopping safety tips:
1. Shop during daylight hours whenever possible. If you need to shop at night, go with someone else and park in a well-lit area. There is safety in numbers. Thieves look for those shopping alone. If shopping alone, try to walk to your car with a crowd or ask mall security for an escort to your car. Have your keys out and stay alert. Always check inside the car before entering. Lock your doors as soon as you are inside the vehicle.
2. Be aware of your surroundings at all times – at the ATM machine, making purchases with a credit card. Be aware of strangers approaching you. Con-artists will try to distract you in order to take you money, belongings, or car. Avoid dark and isolated areas.
3. Avoid carrying a large amount of money. Pay with a credit card, debit card, or check as much as possible. Do not throw away credit card receipts
4. Avoid overloading yourself with packages. Always have one hand free. Do not leave packages visible in your car. If you continue to shop after placing packages in your trunk, move your vehicle to another location.
5. Always carry a cell phone and program 911 and other emergency numbers.
6. Never leave your purse or wallet unattended, and never leave them open.
7. Always trust your instincts. If it doesn't feel right, it probably isn't. Report suspicious activity to mall security or call the police. 8. Be careful in parking lots. Some people are in such a rush that they back out of a parking spot without paying attention to other cars or pedestrians.
Don't be the victim of a crime or an auto accident this holiday season. Plan ahead; protect yourself. If you or your loved one is seriously injured in an automobile or pedestrian accident that was not your fault, you may be able to recover damages for medical bills, loss wages, and pain and suffering. It is important to contact a personal injury attorney who specializes in handling these types of cases.
Often, these cases take months, even years, to settle, but it is important to wait out the process, listen to your attorney, and obtain the best results possible. If you are worried about paying bills or other financial obligations, lawsuit funding may assist you and prevent you from settling too early for too little. A solid company should be able to evaluate your case and provide the funding you need within 24 – 48 hours (with attorney cooperation). Ask your attorney for advice on whether lawsuit funding would be advantageous for your situation. Lawsuit Financial, for instance, offers a streamlined process and one of the fastest turnaround times in the lawsuit funding industry. And, with most companies, if you lose your case, you keep the money, free of charge. Have a safe and Happy Thanksgiving, everyone.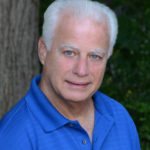 Experienced attorney, lawsuit funding expert, certified civil mediator, and award-winning author of the Zachary Blake Legal Thriller Series. The series features super-trial lawyer Zachary Blake handling "ripped from the headlines" legal and political issues of the day. The series currently consists of Betrayal of Faith, Betrayal of Justice, Betrayal in Blue, Betrayal in Black, and Betrayal High, with a sixth Zachary Blake novel due out later this year. To learn more about these topical social justice legal thrillers. please visit markmbello.com. Mark is a member of the State Bar of Michigan, a sustaining member of the Michigan Association for Justice, and a member of the American Association for Justice.