Nevada roads have never been so dangerous. 2018 was the deadliest year for traffic deaths in a decade, with a record 331 fatalities, and 2019 trends indicate that this high number is not reversing. Intersections are among the most accident-prone areas, consistently accounting for a disproportionately high number of these incidents.
According to the Federal Highway Administration, intersection-related crashes represented about 40 percent of national car crashes and over one in five traffic fatalities in 2007. One Nevada intersection, Sahara Avenue and Decatur Boulevard in Clark County, had 54 traffic fatalities in 2018. In other words, a single intersection had a fatal accident approximately once per week last year.
The frequency of intersection-related accidents is a national problem that will not be easy to solve. One unique safety feature being used to address the problem in Seattle, Washington, is the upcoming installation of new signals that give pedestrians extra time to enter crosswalks before cars and trucks – pedestrians are particularly at-risk in intersections because of their vulnerable nature. Other proposed safety steps, according to Zero Fatalities Nevada, could include improving road infrastructure and updating design standards, educating the public on intersection safety, and supporting increased enforcement for new legislation.
Realistically, this is a multi-faceted problem that will require several interventions to resolve. In the meantime, individual drivers can do their part to help by following some basic safety tips while traveling through intersections – it could make a life-saving difference:
Yield or stop and look both ways for oncoming traffic before entering intersections.
Stay vigilant and aware of unexpected safety hazards.
Do not assume other drivers will yield the right-of-way before going.
Stay alert of pedestrians and bicyclists in or approaching crosswalks.
Yield before going left – especially if it's an unprotected turn.
Use your blinkers, follow the speed limit, and obey all traffic laws, no matter how minor.
If you or a loved one is a victim of a car accident in Nevada, it is important to seek help from an experienced personal injury lawyer as soon as possible.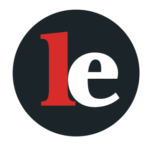 The Legal Examiner and our Affiliate Network strive to be the place you look to for news, context, and more, wherever your life intersects with the law.