Langdon & Emison is pleased to announce that Michael W. Manners has joined the firm as a partner.  Mike has served for the previous 13 years as a trial judge in the 16th Judicial Circuit in Jackson County, Missouri.  During his tenure on the bench, Manners oversaw nearly 170 jury trials.  In 2008 and 2009, Manners was selected as the best trial judge in the state of Missouri by the Missouri Lawyers Weekly publication.  In 2012, Manners received the Joseph E. Stevens, Jr. Aspire to Excellence Award from the Kansas City Metropolitan Bar Association.  In September 2013, Manners will receive the prestigious Theodore McMillian Judicial Excellence Award by the Missouri Bar Association.
The Theodore McMillian Judicial Excellence Award is given annually to a judge who has set an example of judicial excellence by leadership in the advancement of justice, has provided outstanding public and community service to the people of Missouri, who are persons of the highest character, integrity, and honor, and who inspire other members of the judiciary to similar noble purpose.
"I have loved my time on the bench, especially my dealings with juries," said Manners.  "Having presided over something like 170 jury trials, my faith in our justice system is stronger than ever."

"Even though I have enjoyed most of my time as a judge, I have missed the thrill of being in trial.  I look forward to getting back into the arena."
Manners was an esteemed trial lawyer before ascending to the bench.  Manners worked as a trial attorney for 24 years prior to his judicial appointment.  In his time as a trial lawyer, Manners served as president of the Missouri Association of Trial Attorneys (MATA) and president of the Eastern Jackson County Bar Association.
At our office, we are extremely pleased to have Mike Manners join our team.
"We're ecstatic.  Mike and I have been friends forever," said Bob Langdon.  "He is one of the smartest people I know.  He's going to make a huge addition to our law firm."
We're not the only ones excited about Mike's return to practice as a trial lawyer.  The president of the Missouri Bar Association also had high praise for Manners.
"Manners set an example of judicial excellence by presiding over more than 170 jury trials in a fair and impartial manner and sharing his knowledge as a frequent lecturer at educational programs for judges and attorneys…. [I]t is clear he will continue to significantly contribute to Missouri's legal system and the public as he returns to the arena as a trial attorney."

– Patrick Starke, Missouri Bar Association president
As a partner at Langdon & Emison, Manners will actively practice in all of the firm's practice areas.
Read More:
© Copyright 2013 Brett A. Emison
Follow @BrettEmison on Twitter.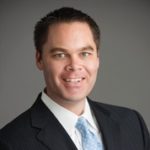 Brett Emison is currently a partner at Langdon & Emison, a firm dedicated to helping injured victims across the country from their primary office near Kansas City. Mainly focusing on catastrophic injury and death cases as well as complex mass tort and dangerous drug cases, Mr. Emison often deals with automotive defects, automobile crashes, railroad crossing accidents (train accidents), trucking accidents, dangerous and defective drugs, defective medical devices.