WSMv reports the death of 19 year old Jessica Wyatt of Dover Tennessee on east bound I-24 in Cheatham County Tennessee near Pleasant View Monday night. It was reported she struck the rear of a tractor traile truck traveling slowly uphill in the center lane. At first blush it would seem this wreck was Jessica's fault. However, not so quick to lay the blame on her.
To begin with the tractor trailer was traveling slowly in the center lane. Did this violate a statute making the driver negligent per se? Was the required reflective tape on the rear of the trailer? Were all rear lights working? Then the big issue an under ride death.
In tractor trailer wrecks one of the most common causes of wrongful death fatalities is the underride collision. An 18-wheeler underride collision happens when an automobile crashes into a truck, and penetrates ("underrides") beneath the side or rear of the trailer. In the usual case, the top of the car may be crushed, or shorn off completely. These kinds of collisions are completely preventable – provided the trucking company has installed the necessary equipment.
Here is a more detailed explanation of the completely preventable tragic accident.
Although more facts must be gathered this case is not as simple as it seems. As I have written about numerous times before, especially in trucking cases, it is critical for the family of the loved one to begin an investigation as soon as possible so that evidence can be preserved. Jessica can't tell anyone what happened. Thus the wreck must be recreated from evidence that soon may be lost of destroyed. Hire an attorney experienced in tractor trailer wrecks sooner rather than later.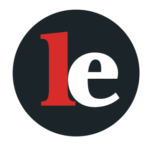 The Legal Examiner and our Affiliate Network strive to be the place you look to for news, context, and more, wherever your life intersects with the law.