On April 25, the Massachusetts Senate passed a bill designed to make roads less dangerous for pedestrians, bicyclists, and car occupants alike. Safety changes to be implemented include additional passing laws, decreased speed limits, and requiring state-owned vehicles to have corvex and crossover mirrors installed.
While each of these changes is a positive step toward enhancing road safety, the Senate once again refused to pass part of the bill that would have expanded the use of ignition interlock devices to include first-conviction drunk drivers. An ignition interlock device is a breathalyzer that is installed in vehicles. Just like a standard a breathalyzer, drivers blow into the device, which then measures the amount of alcohol in their system. If a preset amount of alcohol is detected, the device temporarily locks the vehicle's ignition to prevent it from being driven. If multiple tests are taken and failed in a row, the ignition locks for increasing periods of time.
Today, Massachusetts is the only state that does not allow ignition interlocks to be used on first-time DUI offenders. Despite years of pressure to pass similar laws, interlock devices are only required to be used by drivers with hardship licenses and two or more DUI convictions. Minority Leader Bruce Tarr, an advocate of the failed bill, does not think this is enough: "one of the most significant things we can do to reduce roadway fatalities… is to implement the use, the further use, of ignition interlocks, particularly for first-time offenders of drunk driving offenses."
Ignition interlock devices are a proven method to method to reduce drunk-driving. According to the Centers for Disease Control and Prevention, interlock ignition laws decrease subsequent DUI accidents by 67 percent.  According to a 2016 report released by Mothers Against Drunk Driving (MADD), which sent a group of representatives to Beacon Hill in 2009 to support similar legislation, ignition interlock devices have prevented over 240,000 drinking and driving instances in Massachusetts in the past decade.
If passed, Senate Bill 1925 would have required ignition interlock devices to be used for six months after a first-time DUI offender's license is reinstated.
If you have been involved in a drunken driving accident, call the experienced attorneys at Sweeney Merrigan Law today at (619) 391-6001 to discuss your legal options.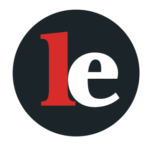 The Legal Examiner and our Affiliate Network strive to be the place you look to for news, context, and more, wherever your life intersects with the law.