Trucking companies have begun implementing separate training programs for inexperienced drivers because "[y]ou have to teach [them] completely differently."  An article in the trucking industry publication, Transport Topics, suggested  that truck companies are turning to such programs to increase efficiency and reduce turnover.  The article did not mention safety as a purpose of the program.
One problem, according to Derek Leathers of Werner Enterprises is that trucking jobs "aren't paying enough now to attract the quality of people they once did."  "If you're blessed enough to get [a truck driver] to choose your company, you better do everything in your power to make sure he or she is successful," said Curt Valkovic of Maverick Transportation.
A shortage of safe, qualified semi-truck drivers is still affecting the trucking industry.  At least one source said there is currently a 20,000 to 30,000 shortage of qualified truck drivers in the industry; a shortage that is only forecast to get worse.
Though trucking companies are working to get drivers home more frequently and put them in better equipment, companies are still unwilling to pay many of their drivers a fair wage.
"We still – ultimately – have to pay them a fair wage to do the work, and that's going to be the big obstacle."

– Derek Leathers, Werner Enterprises
The deck is simply stacked against many truck drivers.  The corporations make millions off of the drivers' hard work while shifting most of the burdens and risks onto the driver.  Drivers are frequently paid by the mile, not by the hour.  Thus, when there is highway congestion, road construction, bad weather, or other delay, it is the driver who is penalized.  The driver must work longer hours for the same pay and may be pressured to "make up time."  These industry pressures often lead to lapses in judgment, cutting corners on safety, fatigue, and health problems.
These companies need to put a renewed emphasis on safety.  The trucking companies need to pay their drivers a fair wage in order to attract the safe, qualified, and skilled drivers necessary to pilot 80,000 pounds and more at 65 mph over our Interstates and highways.
Read More:
© Copyright 2013 Brett A. Emison
Follow @BrettEmison on Twitter.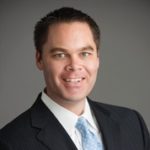 Brett Emison is currently a partner at Langdon & Emison, a firm dedicated to helping injured victims across the country from their primary office near Kansas City. Mainly focusing on catastrophic injury and death cases as well as complex mass tort and dangerous drug cases, Mr. Emison often deals with automotive defects, automobile crashes, railroad crossing accidents (train accidents), trucking accidents, dangerous and defective drugs, defective medical devices.