This is my first ever blog post. However, there will be many more to come. I am an attorney in Brentwood, Tennessee which is a suburb of Nashville. My practice emphasizes the representation of individuals who are injured thru no fault of their own. As lawyers we call these cases by various names. It could be a personal injury case, a tort case, a products liability case, a negligence case. Many names but often the same legal basis.
In law school we call them tort cases. Exactly what is a "tort" anyway? The word tort comes from the Latin "executor de son tort" which literally means "of his own wrong." Thus when someone commits a tort they have done something wrong and injured another person or their property. The basic term is called negligence. The Tennessee Pattern Jury Instruction defines Negligence as
the failure to use ordinary or reasonable care. It is either doing something that a reasonably careful person would not do, or the failure to do something that a reasonably careful person would do, under all of the circumstances in this case. The mere happening of an injury or accident does not, in and of itself, prove negligence.
Thus just because you are injured does not mean someone is responsible. However, that is where the lawyers come in. When representing a person that is injured in a car or tractor trailer wreck, the personal injury lawyer first determines if someone was negligent. To make that determination the attorney looks at the law to determine if a duty existed. Then he considers if that duty was breached and whether the breach caused the injury. Thus, the instruction that the mere happening of an injury does not in and of itself prove anything. More on duty, cause and damages in another post.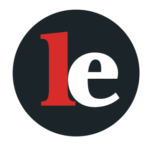 The Legal Examiner and our Affiliate Network strive to be the place you look to for news, context, and more, wherever your life intersects with the law.