Yet again, safety concerns over Uber have arisen—this time the rideshare company has filed an application with the Pennsylvania Department of Transportation to continue testing self-driving vehicles on public roads. This is the first such request since March 2018 death of a pedestrian who was hit by a self-driving car while walking her bicycle across the street. It was later revealed that, in addition to the safety driver not paying attention to the road at the time, the self-driving Uber had completely failed to even detect the woman—leading to a crackdown on public road testing in multiple states across the country until the system was improved.
This is not new territory for Uber, as the company has been criticized over safety concerns since it was first founded in 2009 and continually makes headlines on a regular basis. As recent as October 18 in Massachusetts, one Uber driver tried to leave a married couple each in their 80s on the side of the road after an argument that began with the woman informing the driver that he made a wrong turn. The woman is recovering from a stroke and uses a cane after one hip and two knee replacements. Her husband has advanced dementia. The couple's son was called and hurried to the scene, only to find the driver primarily concerned about how this incident would impact his driver rating.
And last year in Quincy, Mass. an Uber driver was arrested after sexually assaulting a 22-year old passenger. He made her move to sit in the passenger's seat of his car, reached between her legs, and told her he wanted to marry her, prompting her to tell him to stop and let her out. He ignored this request, locked his car doors, and continued to drive. Luckily, she escaped the situation by texting her friend what was happening along with the vehicle's make/model and her location.
Within mere weeks of the sexual assault charge, another Uber driver was charged in Everett, Mass. with lewd acts for exposing himself several times to his female passenger. Following an investigation, it was learned that the man already had an open case in Boston for allegedly committing the same lewd act—causing more than one local official to wonder how such an individual was then allowed to work in private transportation and whether Uber was to blame for such obvious gaps in their driver screening procedure.
"It is clear to me that the current driver screening system is simply not working," stated Everett Mayor Carlo DeMaria—referring to the fact that, at the time of such incidents, the state Department of Public Utilities had yet to implement recently passed regulations requiring criminal background checks for companies like Uber and Lyft.
Since that time, the state of Massachusetts has started running additional background checks for rideshare employees; although the question still remains as to whether Uber itself has made the safety of their passengers a priority. Whether it is to greenlight the release of new services or expedite their driver onboarding process, Uber executives shouldn't let public safety fall by the wayside.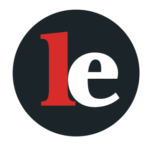 The Legal Examiner and our Affiliate Network strive to be the place you look to for news, context, and more, wherever your life intersects with the law.