The safety benefits of wearing seatbelts are indisputable: the National Highway Traffic Safety Administration (NHTSA) found that wearing a seat belt reduces the crash fatality rate for front seat passengers by 45 percent and the non-fatal injury rate by half.
Not wearing a seat belt is currently a secondary offense in Massachusetts. This means that drivers or passengers cannot be issued a citation for not wearing a seatbelt unless they were pulled over because of a separate primary offense. With public safety in mind, Governor Charlie Baker has filed legislation that seeks to upgrade seatbelt non-compliance to a primary violation in the state.
Massachusetts' particularly lax seatbelt policies are causing it to fall well behind other states. In fact, at least 34 other states and Washington, D.C. have primary seat belt laws in place already. The punishment for not wearing a seatbelt is also minor in Massachusetts, with a 25 dollar ticket being issued to those who get caught.
Likely caused in part by this poor enforcement, Massachusetts drivers are far below the nation's average when it comes to actually using their seatbelts. While the national seat belt usage rate was at 89.6 percent in 2018, only 81.6 percent of individuals in Massachusetts buckled up.
Mary Maguire, spokeswoman for the American Automobile Association of New England, has already vocalized her support of Baker's primary offense proposal: "seat belts are the best and most proven tool we have to cut your risk of dying in a crash by half. They are the gold standard. But we actually have one of the lowest seat belt rates in the nation, or about 80 percent of all drivers."
It is important to remember that in high-impact car crashes, being unbuckled can lead to your body being ejected from the car, injuring or killing others around you. Ultimately, drivers need to commit to taking the extra few seconds to buckle up because it truly can be a life-saving decision.
If you or a loved one has experienced pain or suffering caused by a car accident, consider reaching out to us today at (617) 391-9001 to discuss your legal options.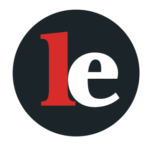 The Legal Examiner and our Affiliate Network strive to be the place you look to for news, context, and more, wherever your life intersects with the law.