USA Today has reported that Toyota will replace the gas pedals on 3.8 million vehicles in a massive recall.
WASHINGTON (AP) — Toyota Motor Corp. will replace gas pedals on 3.8 million recalled vehicles in the United States to address problems with sudden acceleration or the pedal becoming stuck in the floor mat, The Associated Press has learned.

As a temporary step, Toyota will have dealers shorten the length of the gas pedals beginning in January while the company develops replacement pedals for their vehicles, the Transportation Department said in a statement provided to the AP. New pedals will be available beginning in April, and some vehicles will have brake override systems installed as a precaution.

***

The recall involving the accelerators was Toyota's largest in the U.S. It was prompted by a high-speed crash in August involving a 2009 Lexus ES350 that killed a California Highway Patrol officer and three members of his family near San Diego. The Lexus hit speeds exceeding 120 mph, struck a sport-utility vehicle, launched off an embankment, rolled several times and burst into flames.

A family member in the runaway Lexus made a frantic 911 call moments before the crash, telling emergency responders that the accelerator was stuck and the driver couldn't stop the car. The call ended as someone was overheard urging others to hold on and pray, followed by a woman's scream.

***

The government has attributed at least five deaths and two injuries to floor mat-related unintended acceleration in the Toyota vehicles and has received reports of more than 100 incidents in which the accelerator may have become stuck. A Massachusetts-based safety consultant who has investigated the Toyota cases, however, has found more than 2,000 incidents involving 16 deaths and 243 injuries potentially tied to the Toyota gas pedals.

To fix the problem, Transportation officials said dealers will shorten the length of the accelerator pedal on the recalled vehicles and in some cases remove foam from beneath the carpeting near the pedal. They said owners of the ES350, Camry and Avalon would be the first to receive notification because the vehicles are believed to have the highest risk for pedal entrapment.

Toyota plans to install a brake override system on the Camry, Avalon and Lexus ES350, IS350 and IS250 models as an "extra measure of confidence," NHTSA said. The brake override system, commonly called a "smart brake," will ensure the vehicle will stop if both the brake and the accelerator pedals are applied simultaneously.
Safety experts are concerned that Toyota's proposed fix does not go far enough and will not fix the underlying problem causing the accleration problems. After ignoring this problem for more than five years and then lying to the public, Toyota appears to finally be doing something, but it doesn't look like it is doing enough or doing it soon enough.
None of Toyota's potential remedies will be available until at least April 2010.
Why has it taken Toyota so long to install a failsafe braking system when other manufacturers have been doing it for years? Now that Toyota is finally getting with the program, why are only some Toyota vehicles getting the fail safe "smart brake" system while others are not? Do the drivers of different Toyota vehicles deserve different levels of safety?
If you drive a Camry, Avalon or Lexus ES or IS, you get to have extra safety, while other Toyota drivers do not. Why does Toyota continue to ignore the possibility that its electronics are causing these sudden acceleration crashes?

Toyota continues to deny that electronic technology was a factor in any reported case of unintended acceleration, said spokesman Mike Michels.
More than 5 years ago, the Center for Auto Safety identified the electronic throttle control as the most likely source of the sudden acceleration defect. However, Toyota continues to public deny the possibility.
Too many people have been injured or killed while Toyota continues its hand-wringing.
Langdon & Emison is aware of more than 2100 reported instances of Toyota sudden acceleration. Many of these occurrences were in vehicles with no floor mats . . . the most likely cause of many of these sudden acceleration events and crashes can only be the electronic throttle control.
Until Toyota finally creates a solution that actually fixes the problem, all Toyota drivers must be prepared. You can learn how to stop your vehicle if it experiences the sudden acceleration problem at this post.
You can learn more about the Toyota sudden acceleration defect by reading these previous reports of Toyota's sudden acceleration problem:
Toyota Denied Sudden Acceleration Problem For More Than 5 Years
"Inaccurate and Misleading" Statements On Toyota Sudden Acceleration Problem
Toyota Sudden Acceleration: Case Is Not Closed
Safety Group Responds To Toyota On Sudden Acceleration Defect
Toyota Has More Troubles Than Just Sudden Acceleration
You can learn more about Toyota's dangerous sudden acceleration defect at our auto safety blog or by visiting our web site.
Learn more and become a fan of Langdon & Emison on Facebook.
Update: Toyota's Record Accelerator Recall Surprises Unprepared Dealers
____________________________________________________________
Update: Toyota Recall: Experts Point To Electronic Throttles; Not Floor Mats In Sudden Acceleration Problem
____________________________________________________________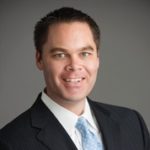 Brett Emison is currently a partner at Langdon & Emison, a firm dedicated to helping injured victims across the country from their primary office near Kansas City. Mainly focusing on catastrophic injury and death cases as well as complex mass tort and dangerous drug cases, Mr. Emison often deals with automotive defects, automobile crashes, railroad crossing accidents (train accidents), trucking accidents, dangerous and defective drugs, defective medical devices.