One month ago, at this location, we asked the question, "Should employers be held liable for the conduct of an intoxicated employee?" That was the decision a Michigan judge had to make in the wrongful death lawsuit filed by Gary Weinstein. On November 23, Judge Paul Borman denied a request by Unigraphics Solutions (UGS) Corporation to dismiss the lawsuit that alleged the company should be held liable for the conduct of Tom Wellinger, a UGS employee who was driving while intoxicated the afternoon of May 3, 2005 causing the death of Mr. Weinstein's wife and two sons, Sam and Alex. The lawsuit alleges that Mr. Wellinger was on company time when he was driving while intoxicated and that he had a blood alcohol level of 0.43 − six times higher than the legal limit in Michigan of 0.08. It also alleges that after a performance review that morning, Wellinger's employer ordered him to see a doctor (psychiatrist) about his drinking problem and allowed him to get into his car and drive to the appointment while visibly intoxicated. In his ruling, Borman wrote:
"plaintiff has presented facts from which a reasonable jury could conclude that Siemens controlled Mr. Wellinger's conduct" and "directed him to attend his doctor's appointment or face a possible demotion at work, in spite of Mr. Wellinger's known intoxication that day." By ordering Wellinger to the meeting and to report back immediately to his employer as a condition of keeping his job, Siemens "created a foreseeable harm to third parties and therefore had a duty to prevent that harm."
In April, 2006, Mr. Wellinger pleaded guilty to three counts of second-degree murder and was sentenced to 19-30 years. During his testimony, Mr. Wellinger admitted that he drank at least six ounces of vodka while at the office that day.
There is no law in Michigan mandating that employers stop drunk employees from driving, but if an employer permits an impaired employee to leave and drive while intoxicated, that employer is endangering innocent people. An employer should act responsibly; call a cab or emergency contact for the employee – anything to keep an intoxicated person from getting behind the wheel of a motor vehicle.
Lawsuit Financial is pleased that Mr. Weinstein will have his day in court. No matter the outcome, we hope that something positive will result from this terrible tragedy. We hope that it will serve notice to drivers about the dangers of driving while intoxicated and to employers who otherwise might have permitted intoxicated employees to leave the premises, despite knowledge that the employee might get behind the wheel of a motor vehicle. Mr. Weinstein has said more than once that he does not hate Mr. Wellinger, but hates what he did. Our actions certainly can affect others; this is, usually, the case with auto accidents. Don't make careless decisions – act and drive responsibly!
If you or a loved one has been a victim of an auto accident caused by a negligent driver or your loved one was killed by a drunk driver, consult a personal injury attorney who is knowledgeable and experienced in auto accidents. An experienced attorney will review your situation and determine the best way for you to obtain compensation for the damages you suffered. If you have mounting medical bills and expenses and feel the need to reach a quick settlement, stop! Lawsuit Financial is your auto accident lawsuit funding specialist. We provide lawsuit funding to help cover medical expenses, household bills, lost income, and funeral expenses. Do not give in to corporate and insurance tactics pressuring you to settle for less. Use auto accident lawsuit funding to ease your financial burden and give your attorney the time needed to obtain full value in your case.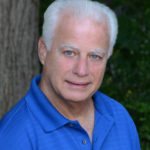 Experienced attorney, lawsuit funding expert, certified civil mediator, and award-winning author of the Zachary Blake Legal Thriller Series. The series features super-trial lawyer Zachary Blake handling "ripped from the headlines" legal and political issues of the day. The series currently consists of Betrayal of Faith, Betrayal of Justice, Betrayal in Blue, Betrayal in Black, and Betrayal High, with a sixth Zachary Blake novel due out later this year. To learn more about these topical social justice legal thrillers. please visit markmbello.com. Mark is a member of the State Bar of Michigan, a sustaining member of the Michigan Association for Justice, and a member of the American Association for Justice.