Nevada has been a front-runner for the marijuana industry, with medical use being legalized in 2000 and recreational sales becoming legal on July 1, 2017. In the meantime, other states are passing similar laws, and the congressional committee is holding a first-ever hearing on ending federal marijuana prohibition.
These policy changes are reflective of the changing public opinion on marijuana legalization. According to Pew Research, the percentage of U.S. adults who support marijuana legalization has doubled since 2000, jumping from 31 to 62 percent. A new study, however, has revealed a public safety risk stemming from marijuana use: millions of Americans are getting behind the wheel while they are high.
The study, released by the AAA Foundation for Traffic Safety, surveyed 2,582 drivers ages 16 and over who had driven in the past 30 days. Researchers found that nearly 70 percent of respondents found it unlikely that a high driver will get caught by the police. They also estimated that around 14.8 million America  ns drove within an hour of using marijuana in the past 30 days.
This recklessness is likely related to the common misconception that driving under the influence of marijuana is not dangerous. In fact, 7 percent of Americans approved of driving soon after using marijuana, which is over four times greater than the percentage of drivers who approve of alcohol-impaired driving (1.6 percent).
High Driving is Impaired Driving
Since the legalization of cannabis, Nevadans in all age groups have been using marijuana at rising rates. In the same time period, from 2017 to 2018, traffic deaths increased by 6.4 percent. This made 2018 the deadliest year for traffic fatalities in a decade. Cannabis use was involved in at least 29 vehicle fatalities in 2017.
Despite many believing they are "good to drive", it has been proven that driving high is dangerous: in Washington, fatal crashes involving drivers who recently used marijuana doubled after it was legalized. Executive director of the AAA Foundation, Dr. David Yang, reiterates the dangerous nature of high driving, saying that "marijuana can significantly alter reaction times and impair a driver's judgement. Yet, many drivers don't considered marijuana-impaired driving as risky as other behaviors like driving drunk or talking on the phone while driving."
According to the CDC, being high negatively impacts vital skills needed to drive safely. It can cause drivers to have:
Decreased reaction time
Inability to make decisions or solve problems effectively
Impaired coordination
Distorted perception
Memory loss
If you or a loved one is a victim of an impaired driving accident in Nevada, it is important to seek help from an experienced personal injury lawyer as soon as possible.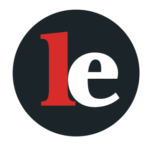 The Legal Examiner and our Affiliate Network strive to be the place you look to for news, context, and more, wherever your life intersects with the law.